Is this the year you finally start taking action and live your soul purpose?  Find out what you need to have in place to create new intentions and habits.
The first few weeks of a new year feel so good. The air is rife with resolutions, goals, and good intentions.
I remember for many years in a row I would stand outside on my front porch and tell myself how great this year was going to be. This was the year that things were going to change. This year was going to be different. The months would pass and all those familiar habits and patterns would start to slip back into place.
That Comfortable Place
Within a few months everything shifted back into a comfortable place and the year passed by just like all those before. It became another year of failing to live my true soul purpose.
What I Realized to Live My Soul Purpose
I finally realized that the frustration I felt about failing to achieve a goal or an intention slipping by was due to my unwillingness to change my mental and physical habits.
I am sure you have all read something along the lines of this: "create a new habit, create a new result". Creating a new habit sounds great on the surface, but when we get down to what it will take all those intentions get overrun with excuses.
Creating a new habit is uncomfortable. We go to great lengths to avoid being uncomfortable. This goes deeper than physical actions; it has a lot more to do with our mental thought processes going on underneath the surface.
What do you need to know first?
You need to KNOW what you want is indeed possible. The Universe would have given that idea to someone else if it was out of reach for you. This means that YES, you are capable of creating what you want in your life. You are capable of taking all of your great ideas and turning them into your own personal gold.
Sometimes having a great idea and knowing you are capable may not be enough to bring your idea into physical results. We need to take new or different actions to create our new results. Often a reading is helpful to gain the clarity you need.
What do you need to do differently to get the results you want to achieve this year?
Here are 5 things to let go of in order to have the energy to create what you want. By letting go of these thought processes it frees up your mind to create new connections of thought and take action on your soul purpose.
Let go of negative patterns of thinking. If your go-to thought process is "what is wrong with me?" when something turns out different than you expected, a neural brain connection that has occurred which is no longer useful to your intentions. Use EFT (tapping) or Neuro-Linguistic programming to clear through those thought patterns.
Stop thinking it is hard to hear your intuition. More often than we think, our intuition is working just fine. We get fearful of what would happen if we followed those intuitive nudges. There can be even more fear hiding because of what we might have to DO to follow our intuition. It might mean coming out of the psychic closet, public speaking, or dealing with technology. If you think you have trouble hearing your intuition, just look around the corner and you will discover the real fear.
Let go of your attachment to a specific outcome. The Universe delivers to us exactly what we need for our next step. Embrace what shows up and let yourself receive.
Distance yourself from people, places, and events that make you feel less than joyful. Leave the shame, blame, and guilt behind and put some distance between you.
Let go of the need to be right. Give yourself the freedom from needing to be right. It prevents us from hearing Truth and allows us to stay in the same old story.
You are more than enough right NOW today. Walk into the new year with your head held high and start manifesting what you KNOW your soul wants to create. Live YOUR Soul Purpose.
How To Tap Into Your Intuition For Fun And Profit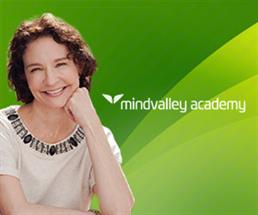 Albert Einstein said, "The only real valuable thing is your intuition" — but most of us can't consistently harness our intuition. Well, that's about to change.
Sonia Choquette, America's #1 intuition expert, is hosting a Free 10-Day Introductory Course on the Mindvalley Academy to teach you how to activate and strengthen your intuition, reconnect with your true self.
Use it to make better life decisions, improve every aspect of your life, and live a purpose filled, more intuitive life.
Go here to get your copy of Sonia's free 10-Day Intuition Introductory Course.