I offer private intuitive readings within my healing and coaching programs and packages along with individual sessions so you can get clear on your soul level gifts.
I find out who you were meant to be at soul level and what is keeping you from expressing that in this lifetime.
I work with you to define your soul purpose, heal from past choices, and bring back the passion and spirit to your life.
Personal Power Oracle Card Written Reading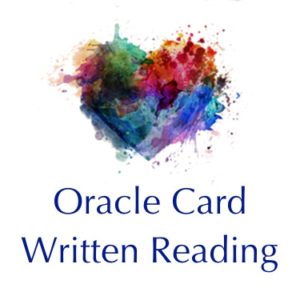 Find out the prevailing energies keeping you from claiming your personal power with an Oracle card reading.
An oracle card reading gives you an overall general synopsis of the energies playing into a situation that is showing up in your life.
Some of these energies result from past choices while others show up within your current situation.
This reading is a nice choice if you are at some type of choice point or crossroad and you want to get a look at the bigger picture of a specific situation.