The spiritual meaning of 777 brings reassuring thoughts from your spirit guides that they are with you and you can now safely release your fears about whatever situation concerns you.
Find out the spiritual meaning of 777 and the symbolism and numerology of the number.
If you see these repeating numbers, your spirit guides and angels are trying to communicate with you. Read what they want you to know. I have also written about other repeating numbers like 46, 147, 000, 1010, 111, 11:11, 12:12, 222, 333, 444, 555, 666, 888, and 999 if you see those numbers as well.
Do you want to know what your personal numbers are and what they mean in your life? Find out what makes you tick. Reveal your true nature and character and use it to change your life. Get a free numerology report by clicking here.
What is the Spiritual Meaning of 777?
Calm any fears you may have about what you just thought. The angels are here to guide you and help you. Ask them for their strength and courage. You are too concerned with the physical world at this moment. Let go and let your angels guide you. You are trying too hard to control things in your life.
Allow your inner guidance system to transform the fears you have, take a deep breath and know that your Spirit Guides and Angels surround you with love at this time. Release your fears to the Universe and then say thank you.
What is the Energy of Angel Number 777?
The energy of angel number 777 is like a big hug from the Universe. It is there to reassure you that we understand your fears and concerns. Your guides are sending you a message that it is okay to let the fear go and release it to your guides and Angels for healing.
The Meaning of 777 in Numerology
When you look at the number 7 itself, notice how it resembles a lightning bolt. This is a number representing flashes of insight, laser focus, and instant knowing. The number 7 opens toward the left, which allows us to look at our past choices, but points to the upper right which, gives you the opportunity to look forward toward the future.
The number 7 asks you to look at your past choices but not to dwell on them. When you look at choices made in the past, ask yourself what insight you gained. Use this information to move forward to the future.
When you triple the digits to 777, it appears as a reminder to ask for help from the angels and let them guide you to discovering new insights.
Seeing 777 In A Dream
If you see 777 in a dream, ask yourself what you might be fearful of doing or saying. It is reassurance that you can step into your big goals and dreams. The Universe has your back.
Do you keep seeing 777? Leave a comment below.
Free Numerology Reading
Do you want to know what your personal numbers are and what they mean in your life? Find out what makes you tick. Reveal your true nature and character and use it to change your life. Get a free numerology reading by clicking here.
Are you consistently creating the reality you want for yourself?
In theory, you already know that you're the powerful Creator of your own experience … right? So why is it that some things seem SO HARD to manifest? Why is it that all of our efforts create absolutely no results sometimes?
It's enough to make us wonder whether the Law of Attraction might occasionally be glitchy, right? That's why I wanted to send you this terrific FREE resource from my mentor and teacher Andrrea Hess.
It's a free webinar called "Akashic Records: Manifesting Demystified" and whether you've ever heard of the Akashic Records or not, this webinar will explain manifesting in a completely new, grounded and practical way that will explain why you may have been experiencing struggles.
Click here to watch this free webinar.
More Resources
Do you have the brain of a millionaire? Take this quiz and receive your personalized report plus video.
60-Second Life Success Quiz – Are you on the path to ultimate life success? Why leave it to chance? I highly recommend that you take this 60 second quiz and then check out your customized report that comes from it. Take the quiz now by clicking here.
Beautiful Talisman Necklaces and Pendants
I found this amazing website – Ka Gold Jewelry – featuring the cosmic jewelry artist David Weitzman. The jewelry creations are simply irresistible. What I liked most about David's work is that each jewel is molded with a special intention and meaning. The jewels enhance our life with qualities such as love, courage and abundance. For me wearing a jewel that is made with intent is a reminder of what really is important to me in life.
Just click on one of the photos below to see more about each pendant.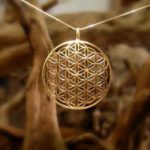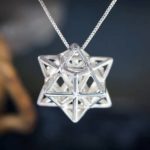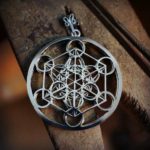 If you want to see the complete selection of spiritual pendants and talismans, click here.
I just LOVE their pendants!