A synopsis of my crystals and gemstones purchases from our recent travels including a beautiful piece of Amethyst, a dowsing pendulum, and other stones.
In my last post, I wrote that I was going to take a few days off. I am back from a fairly brief vacation and thought I would share with you a few of my finds and treasures. I love it when you go somewhere for relaxation and can still manage to find items that you are really interested in.
We went to Door County, WI for a few days and then to Wisconsin Dells for a few days. It was very nice to be able to get away from the routine of the summer, which has been very busy.
So, what did you buy on vacation?
Umm…Rocks. Really cool looking rocks.
It was sort of funny, but I think I managed to find the only metaphysical shop in all of Door County, without even trying to find it. We were walking around looking at the various shops and it just found me.
I ended up purchasing a dowsing pendulum there and a very pretty bag for storing it, scroll down for photo. Here is another post I wrote a while ago on choosing a dowsing pendulum if you are interested in learning more about them.
Nearby was a great little stone shop that had a nice selection of crystals and gemstones. I of course had to buy some to add to my collection. My HB is not all that into stone shopping, so he waited patiently outside while I had my fun shopping.
In Wisconsin Dells we found the Dells Mining Company. It is a pretty interesting place where you can buy buckets of soil from North Carolina mines and whatever stones are in the bucket you get to keep. They help you identify any that are worth something too. They also have a nice selection of polished stones you can purchase individually, which is what I did.
Below are some photos of the crystals and stoned I purchased. I will be posting more about each one of the, including their healing properties, in the upcoming month, so be sure to subscribe to this site if you are interested in learning more about each individual stone.
My New Dowsing Pendulum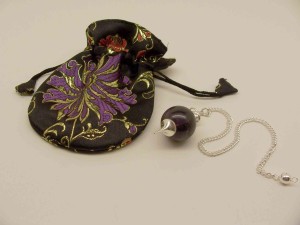 A Beautiful Piece Of Amethyst From Uruguay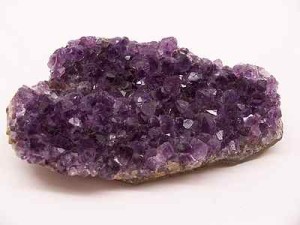 Clear Quartz, Snowflake Obsidian, And Many Others.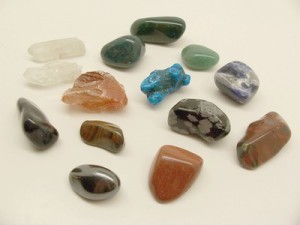 Quartz, Citrine, and More.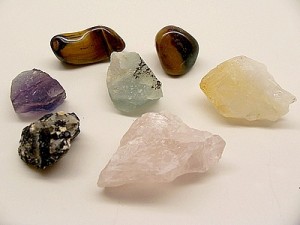 A Nice Selection Of Crystals and Gemstones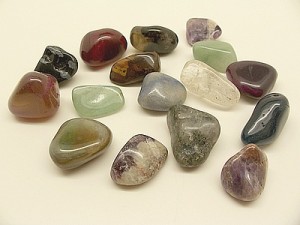 Anyone else into crystals and gemstones for their healing uses and properties? I would love to chat with you. Please leave a comment below.
More About Crystals and Gemstones
Cleansing Crystals and Gemstones
Himalayan Salt Lamps Bring Serenity To Your Home
Unique And Meaningful Spiritual Gift Ideas
Metaphysical Properties of Blue Lace Agate
Metaphysical Properties of Clear Quartz
Healing Properties of Labradorite