Even though intuitive guidance is always there for you, it can be difficult to hear. Find out what stops people from acting on intuition.
Sometimes even though we recognize our intuitive guidance it can still be difficult following through with all the necessary actions needed to achieve our goals. The smallest things can trip you up, like being realistic, letting logic rule the day, and the old favorites of fear, confusion, and uncertainty.
So, why do we allow this to happen? At an ego level, you want safety and security. You want to know that the actions you take will produce the results you want. You also want to stay safe. Any time you get an intuitive nudge, the first thing your ego does is double check if that piece of action is a safe thing to do. Since anything new is unproven and untested, your ego will do its best to deter you from taking action. Here are 5 ways it shows up:
What Stops People From Acting On Intuition?
Fear
There are many ways fear steps in and keeps you from taking action. Sometimes it is the fear of the unknown. Sometimes it is a fear of what others might think if we step outside of how others perceive us. The innate fear of being ousted from your tribe can sometimes stop us in our tracks. There is also the fear of being wrong or not feeling good enough. You can end up playing so many mind games with yourself that you end up putting everything on the back burner and convince yourself those nudges were not your intuition talking.

Confusion
Sometimes once you have gotten past some of the fears you feel ready to take action. But now what? You have 37 different ideas…which one should you do first? You can stay playing in this arena of confusion for a long time. The point is all 37 of your ideas are equally valid and important. You have to pick one of them to move forward. Any one will do. But you have to pick one instead of attempting to work on all 37 ideas at once. Pick one and complete it. Then move on to the next one. By trying to work on all of your ideas at once, none of them will ever be ready to bring to the world.
Uncertainty
You want a guarantee. You know at one level there are no guarantees is life. At another level, you still might secretly hope one exists. Where is my guarantee from the Universe that everything will work out the way I want (or need) it to? Our ego always wants to know what is going to happen in the end if we take a certain action. We want to know we are taking the exact right next step. You might worry things are going to be worse instead of better so our ego keeps us safe and tells us there is danger ahead if we take a certain action with an unknown outcome.

Stepping Outside of your Comfort Zone
We love our comfort zones, don't we? You know how I know when I am clinging to my comfort zone? When I start bargaining with myself about how much something is going to have to change in my life. Does your internal dialogue involve a back and forth with your Spirit Guides about just how much you are willing to change in order to get what you want? If so, realize you will get no where fast. What you want at a soul level may not look anything like your daily life right now. I wrote about what I went through recently with my 7-Day Facebook fast.

Thinking You Have to do X,Y, and Z First
You do not need more energy work to start acting on intuition. Doing more meditation, healing, or clearing work will not get you closer to taking action on your intuitive hints and nudges. You are whole and complete and perfect just as you are today. You just need to decide, commit, and work on something long enough so that someone else can see the results of your new creation. There are probably more steps than you think to get to your goal, so the time to get started is now!
So, what would you create if you were not confused? What would you do first? What one new action are you going to complete today to get you toward your goal?
Now, go have fun and create!
How To Tap Into Your Intuition For Fun And Profit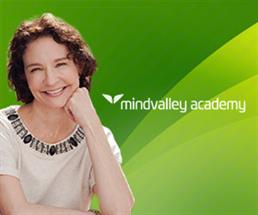 Albert Einstein said, "The only real valuable thing is your intuition" — but most of us can't consistently harness our intuition. Well, that's about to change.
Sonia Choquette, America's #1 intuition expert, is hosting a Free 10-Day Introductory Course on the Mindvalley Academy to teach you how to activate and strengthen your intuition, reconnect with your true self.
Use it to make better life decisions, improve every aspect of your life, and live a purpose filled, more intuitive life.
Go here to get your copy of Sonia's free 10-Day Intuition Introductory Course