Are you owning your value? Have you consciously claimed your soul level gifts and what you bring to the table? Your innate gifts to the world have value to others. If you are not making the money you want or if you are questioning your career choices, ask yourself if you are really owning your value.
In an earlier post about tips for overcoming disappointment, I wrote about communicating your value. Today I wanted to expand on what that exactly means and how you can use it to your advantage in your career, relationships, and life in general.
Owning Your Value
So many of us don't think our Soul's gifts are all that special. What talents do you have that you completely enjoy, find easy for you, and may not even consider them a gift? How would you really spend your time after you won the lottery and got over the initial euphoria of the first year? What would you do on a daily basis if money were not an issue? This is a great sign of where your soul's purpose hides out.
Are you able to say just the right thing to make someone feel better? Can you intuitively figure out the underlying "why" behind someone's actions? Do you just have a gut feeling and "know" something? Do your friends tell you you're a great writer or speaker, or sing or play an instrument well? Those seemingly small things can sometimes be swept under the rug or brushed off as nothing special. They are special. They are your own innate traits that make you who you are.
Thinking that you cannot be paid well enough to earn a living from those talents is one ingrained in to many brains. If you find yourself saying, "No one will pay that much for my product or service", or "I can't charge more than what others are charging", that is because you are not owning the value of what you have to offer.
Finding Your Tribe
Connecting to others is still a great method of defining the value you bring to others. By keeping an open mind and listening to what others have to say, you will be able to see and hear where what you have to offer fits in.
The key can often be finding the right group of people to associate with. I would hazard a guess it probably is not the group you are currently hanging around with or marketing to now. In the case of marketing, who is your ideal customer? If you have a product that is worth $500.00, are you marketing to people who can only pay $200.00?
Communicating Your Value
Are the thoughts, words, and signals that you are sending out matching what others are hearing? You may think that people really know what you are about, but is that what is actually coming out on the surface? What do you need to do to become recognized as you want others to see you? Does what you say and do match how others think of you and about your work?
If you have done what you can and your efforts have still gone unnoticed, think about some self-promotion. How often do you let others know about what you are working on or what you have accomplished? Do you just secretly hope that others will notice your efforts?
You first need to be absolutely clear about your value and what you have to offer. Then you need to communicate that clearly to others, and in some cases shout it from the rooftops. If you are not owning your value in what you offer, no one else will see it either.
What are your Soul Level Gifts?
If you feel stuck in your situation, ask yourself if you are accepting and owning your gifts from the Universe. I can help bring clarity, healing, and answers to what your Soul gifts are and how to put them to practical use. Book a reading today.
How To Tap Into Your Intuition For Fun And Profit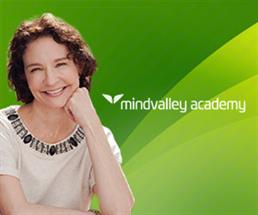 Albert Einstein said, "The only real valuable thing is your intuition" — but most of us can't consistently harness our intuition. Well, that's about to change.
Sonia Choquette, America's #1 intuition expert, is hosting a Free 10-Day Introductory Course on the Mindvalley Academy to teach you how to activate and strengthen your intuition, reconnect with your true self.
Use it to make better life decisions, improve every aspect of your life, and live a purpose filled, more intuitive life.
Go here to get your copy of Sonia's free 10-Day Intuition Introductory Course