14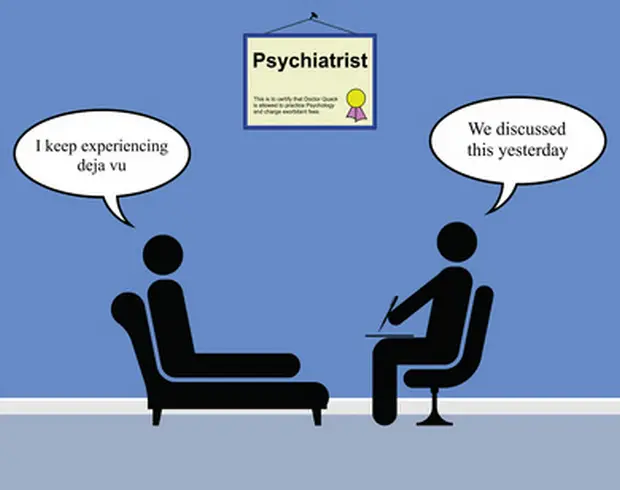 Déjà Vu – Have You Had This Experience Once Before?
Déjà vu is the odd feeling that you have experienced a situation before, yet in reality you are living it for the first time. Find out about my recent experience with déjà vu.
What Is Déjà Vu?
Have you ever experienced déjà vu? Most of us have at one point or another. Déjà vu is the odd feeling or inner knowing that you have experienced a certain situation before and it is now somehow in replay mode, even though you are experiencing the situation for the first time.
It is the feeling you get when you know you've seen something or been somewhere before, but you can't put your finger on when that would have happened, if ever. In most cases, you are experiencing something for the first time even though it seems like you are replaying a scene from a dream.
The sensation of déjà vu is like a memory of something you have forgotten and since remembered because you are seeing it happen before your eyes.
When you have this experience, you feel like your mind is running a replay version of a specific moment. You have a feeling of familiarity. It feels odd because you wonder how you would have known what was going to happen in a certain situation.
An Example Of Déjà Vu
This past weekend, my husband participated in an event about 10 miles from our home. It was also our anniversary. We opened gifts over coffee in the morning and my husband gave me a beautiful set of angel wing earrings and a charm for my bracelet – they were beautiful. He told me to put them on for the event, so I did.
Even though we were close by, I had never been to the grounds of this event before Saturday. I was there as a spectator along with my son. After we parked we started walking toward the path and were directed to the event check-in area.
We crossed over a certain section of the path and I reached up to brush some hair out of my face. As I did, I felt my right earring fall out. I felt my ear and found the back of the earring, but not the earring itself.
I panicked as I had just received those earrings no more than an hour before. I took a few steps back and looked at the muddy tracked ground. My first thought was I will never find that little earring.
Just then, I happened to put my left hand on my jacket and felt something metal. I scooped my hand and in it was my earring! It had only fallen on to my jacket and not the ground.
I decided to take them off and put them in my purse for safe keeping. I felt relieved and we continued on to the check-in point.
The thing about this whole situation was that I had dreamed of this exact situation a few months before. Not the entire day but just that 2-3 minute portion of the day when we arrived. The path, losing my earring, and my reaction. The details and dialogue matched down to the restroom we passed along the way. It was such a brief few moments, but yet exactly as it was in my dream.
I have had a few other experiences along the years like this, but they were far between. The thing about déjà vu is it seems to bring up more questions than answers.
Does Déjà Vu Leave You With More Questions Than Answers?
For me, experiencing déjà vu leaves me with more questions than answers. I believe it is a phenomena that needs further exploration by science and metaphysics.
When I have experienced situations like this I find my biggest question is if there are any hidden deeper meanings within the experience.
Other questions pop up as well like:
Does this indicate I am on the correct path?
Is this a choice point?
Does it indicate healing gifts?
Is this something arranged for my soul's growth?
Did I experience this in a past life?
Can we see into the future?
Are all of our actions pre-planned?
Is our future mapped out for us?
I think it is a cool experience but it does leave the door open for deeper exploration of the human mind, both from a scientific viewpoint and a metaphysical viewpoint.
What about you? Have you experienced déjà vu before? If so, I would love it if you would share your story in the comments below.
How To Tap Into Your Intuition For Fun And Profit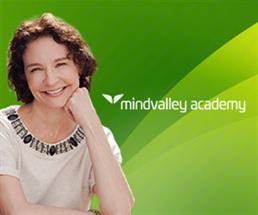 Albert Einstein said, "The only real valuable thing is your intuition" — but most of us can't consistently harness our intuition. Well, that's about to change.
Sonia Choquette, America's #1 intuition expert, is hosting a Free 10-Day Introductory Course on the Mindvalley Academy to teach you how to activate and strengthen your intuition, reconnect with your true self.
Use it to make better life decisions, improve every aspect of your life, and live a purpose filled, more intuitive life.
Go here to get your copy of Sonia's free 10-Day Intuition Introductory Course