10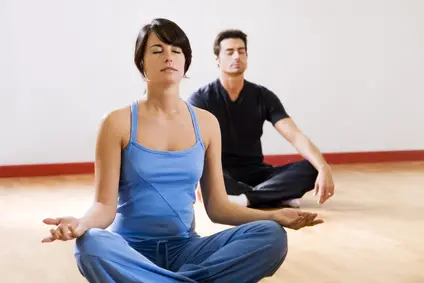 Guided Meditations for Relaxation and Healing
Guided meditations for relaxation and healing allow you to reduce stress in your life, re-center yourself and gain back inner peace that may be escaping you during the busy holiday season.
I woke up this morning thinking about the upcoming Christmas holiday and once again wondering if I would be able to get all of the shopping, baking, visiting, and decorating done in the time line I wanted. I made a list of what still needs to be done and it is quite long. Talk about feeling tense and overwhelmed!
Christmas shopping in particular is something I don't view as a lot of fun anymore because I find myself absorbing energies from strangers and come home totally exhausted. I know many of you have told me that you feel the same way. Gotta love being an empath! Thank goodness for online shopping!
Then there is also dealing with family and relation that you may only see a few times a year. Some you look forward to seeing, others maybe not so much. It all starts adding up to tense shoulders, raised tempers, and a feeling of not having control over a situation. Even in the best of families, this can still be a stressful time of year. Last year I wrote about forgiveness and letting go. A guided meditation can help you to do that.
Guided Meditations For Relaxation and Healing
Over time, I have come to appreciate what a guided meditation can do to bring stress levels into check. You can literally feel the stress leaving your body. I have tried out other meditations on occasion, some free and some that I purchased, but until recently hadn't found any I really connected with.
That changed when I discovered The Healing Waterfall website. These meditations are the cream of the crop — high quality classics that have sold over 100,000 copies in stores and on the web, and are head and shoulders above anything else I've heard. (You can hear samples, and get downloads and CDs on the site. And there's a special sale on now.)
The Healing Waterfall
There are lots of great meditations on the site. Here's more about one of my favorites:
The Healing Waterfall meditation has the kind of mesmerizing script and immersive music that puts me into wonderful state of relaxation. The narration is professionally done by a veteran TV actress, and the whole piece is just so… healing!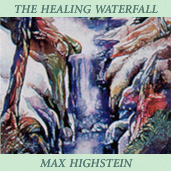 From the Healing Waterfall Meditation:
"Slowly walk forward into the pool, as this healing water caresses your ankles, your calves, and your knees, as they too absorb this gentle energy… and completely relax. As you run your hands across the surface of the water, you find yourself becoming more and more comfortable, and at home in this pool. And you have the feeling that you're completely safe, and totally free to be yourself."
That sounds relaxing even without the background music! One of the best things about the website is that you can try before you buy. There are sound clips to all meditations so you get to hear what you are getting before buying.
Testimonials
Here are just a few testimonials, from the web site:
"I purchased the Healing Waterfall meditation series many years ago and absolutely loved them. I haven't listened to them for some time and then began doing so before bed and remembered how much peace they give me. I purchased 6 Guided meditations from you last night and started on them and they are wonderful. You have a beautiful gift. Thank you for producing such high quality meditations."

"The Healing Waterfall and Healing Waterfall II are my absolute favorites. I purchased the CD's from a local music store and have listened to them may times over. They helped me through a very traumatic time in my life. Thank you for them! I don't know what I would have done without them."

"I first owned this exceptional piece on cassette 20 years ago. The bought the CDs to give as gifts. Best guided meditation ever!! The voice is beautiful and soothing. The music soft and supportive. The journey is healing and powerful. I love both Lightbeing and The Healing Waterfall."
Give a Gift to Yourself
Ready to get a handle on the holiday stress? Consider a guided meditation as a gift to yourself  or give a few as a gift to those hard to buy for people on your shopping list.
Check out the meditations, hear samples, and purchase MP3 downloads and CDs, all at The Healing Waterfall website today!
Save