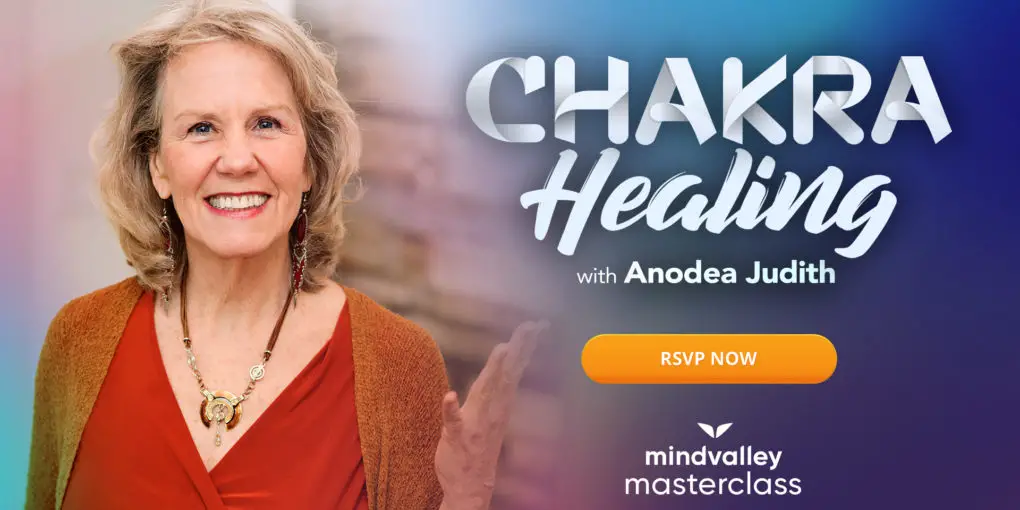 The Truth About Chakras and Energy Healing
Imagine if you had a "roadmap" that could lead you towards your most ideal and greatest life?
A step-by-step guide that if you were to follow, would effortlessly unfold your fullest potential in every area of your human experience.
And help you create the sort of balance in your health, wealth, relationships, purpose, love and more that most people only dream about.
A Hidden Energetic System
It's the hidden energetic system that flows within our bodies known as the chakras. A comprehensive blueprint of how to use your energy to elevate every element that makes you, you.
Problem is, while we all have this roadmap at our disposal, most of us struggle to use it effectively.
We hit dead ends. We make energy-sapping detours. And when we get lost, we feel like we just can't get ahead in life.
Many personal growth practices only focus on a single area of life, let alone the energetic causes behind our challenges.
That's why I want to introduce you to an energy healer and Chakra expert, Anodea Judith. 
Who Is Anodea Judith?
Anodea Judith is one of the world's leading authorities in the field of the chakras. With over 4 decades of experience teaching the subject, a Masters in clinical psychology, AND a doctorate in mind-body healing, Anodea's work helped chart the profound correlation between the chakra system, human psychology, and our ability to self-heal.
Anodea reveals how to counter these energetic blocks with a quick 20-minute Chakra healing meditation in her free masterclass.
Are you ready to let in an abundance of love, wealth, vitality, and meaning?

Book your FREE spot here >> 
Free Masterclass
Here's what you'll discover: 
The "architecture of your soul" through your seven chakras – and how each chakra impact key elements of your human experience (wealth, love life, ability to communicate, and more.)
How to rapidly diagnose which of your chakras are open or closed so you can identify which area of your life to focus your attention to most.
The #1 mistake spiritually-inclined people make in their spiritual growth journey that actually makes them feel less fulfilled and whole in life.
How to use the "2-Way Chakra Energy Current" so you can manifest your ideal life AND tap into higher consciousness for inspiration – all at the same time.
How to use your Chakras as a tool to heal even your most painful traumas and finally liberate yourself from a cycle of pain, frustration, and anxiety.
This Masterclass is playing for a limited time only so make sure to secure your spot now. 
Sign up free here >>
P.S. I am an affiliate for this course and will earn a small commission ​should you decide to purchase. However the free masterclass is worth the listen and I encourage you to hear what she has to say.