A synopsis of my recent Reiki Level 2 attunement and class. Learn what coursework is involved in taking the Level II Reiki Certification and my thoughts on the course.
My first Reiki attunement was about 10 months ago and it was indeed life changing. It pulled me out of what I would call a situational depression. If your are unfamiliar with what Reiki is please read this post, What is Reiki?
On October 16th, 2010 I received my Level II Reiki attunement. I signed up for an 8 hour class to be held at a local University. There was only one other student in the class plus the instructor, which was slightly disappointing. I had hoped for a larger class as I was looking forward to a good discussion on Reiki and also others questions and answers.
After introductions, we went into how we had been using Reiki in our daily lives and how it had helped for self healing. We also discussed our expectations for what we wanted from the level II attunement. For myself, I wanted to be able to offer distance healing via this website. My classmate wanted to be able to send distance energy healing to family members.
The Reiki Level 2 Attunement
The second attunement was longer than when I took Level I Reiki. I'm sorry I cannot explain this in more detail, it is just something you have to experience for yourself. I really don't know how to explain it, but it was wonderful and quite powerful! The end result is that you have a stronger connection to source energy and that can enhance your ability to heal via distances and in person.
Distance Healing
Once you have received the second attunement, you have the ability to send energy healing via a distance. This could be a short distance within the same home, or a long distance like overseas. We learned how to focus and send healing energy to another. Proximity to the person requesting healing is no longer an issue.
Byosen Scanning
One of the main things we learned to do is Byosen Scanning. This is done with the participant either lying fully clothed on a massage table or standing. You learn to scan the energy field around the person and pick up on hot or cold spots within the energy field. This energy field is about 4-6 inches away from the body.
By slowly moving your hand around the different energy centers and limbs of the body, you can pick up subtle shifts in energy and from that, determine areas in need of healing. It is yet another method of learning to use your intuition, with physical signs that correlate to the intuitive information you are receiving.
It really is amazing, that by carefully paying attention to the hot and cold areas of the body, that you are able to accurately pick up on what areas of their life are in need of healing. If you are interested you can read more about the healing benefits of Reiki.
Reiki Master Symbols
We discussed the Reiki distance symbol, the mental/emotional symbol, the power symbol, the Zonar symbol, and the Harth symbol. Each can be used for distance healing and other energy healing purposes. These are sacred Japanese symbols that are only available to those that have taken the Level 2 Reiki training. Level I training does not involve symbols.
Hands on Learning in the Reiki Level 2 Attunement
Since there were only two of us in the class, we had plenty of time to practice the scanning techniques on each other and also the distance energy healing. We spent well over two hours training on the various techniques. We even both picked up the same energy from the instructor.
Learn Reiki At Home
One of the questions I had before taking this class related to online learning. Can you learn Reiki at home without taking an expensive in-person class? At the time I took this course there was not much available online, but that has changed. I now think you can learn Reiki just as effectively through distance learning and have found a course that can teach you the basics. Check it out here and see what you think for yourself. Click here to find out more about Pure Reiki Healing.
Reiki Healing Music
This is what I personally use for Reiki healing music. It has a very nice serene sound and the mix is just right. Give it a try. It is wonderful for meditation too.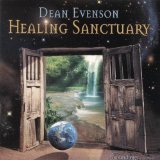 Healing Sanctuary
by Dean Evenson
Flutes, harps, keyboards and guitars gently drift in and out, creating tranquil soundscapes that are perfect for the healing arts, meditation, relaxation and sleep time.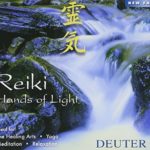 Reiki Hands Of Light by Deuter
This bestselling CD, loved by therapists and healers around the world, is ideal music for any kind of deep work: Reiki, meditation, massage, or relaxation. Long sonorous tones and an underlying rhythmic pulse create a gently supportive, ambient soundscape. An essential edition to any healing collection.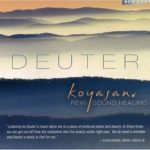 Koyasan: Reiki Sound Healing by Deuter
A global mixture of instruments includes Chinese erhu, Japanese shakuhachi flute, East Indian tamboura, and Tibetan singing bowls. Takes the listener on a serene, mystical voyage through a variety of peaceful soundscapes with a relaxed and soothing pace.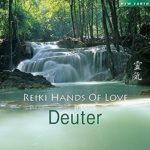 Reiki Hands of Love by Deuter
As a follow up to Reiki Hands of Light, Reiki Hands of Love is designed be a friendly energy, gently helping the process of healing through touch. It is a harmonious flow of sounds and melodies, compassionately supporting the act of calming and healing.
What about you? What are your experiences with Reiki, either as a practitioner or as someone who has had a Reiki healing session? I would love to hear your thoughts and comments below.