The healing benefits of Reiki include reducing stress and tension, boosting the immune system, and aiding emotional problems like depression. Find out what Reiki energy healing can do for you.
For more details on Reiki healing, visit this post on What is Reiki?
A Reiki treatment given by a qualified practitioner is a wonderful stress and tension reducer. Each session lasts approximately 30-45 minutes. You are fully clothed and the session is performed in a relaxed atmosphere. The practitioner uses a series of light pressure hand placements to deliver the universal life force energy where it is most needed in the recipients energy field.
The Healing Benefits Of Reiki
Benefits of Reiki energy healing include stress reduction and relaxation by bringing health and well being to the recipient. A Reiki treatment balances the life force energy present within each one of us and triggers the natural healing abilities of our bodies. It helps to reduce tension felt by the body and also helps relax and clear the mind. Reiki energy relaxes the muscles in your entire body.
Reiki can also be an aid to spiritual and emotional problems by clearing the mind and allowing you to think through your problems in a calm, relaxed manner.
A Complementary Alternative Medicine
Reiki is a natural, holistic healing process. Do not underestimate the power the body has to heal itself, either on its own or as a complementary alternative medicine. Although Reiki is not a substitute for professional medical care, it can be used in conjunction with traditional treatments to help accelerate physical healing of wounds and emotional traumas.
When used for relaxing the body and mind, it can help you keep a more positive outlook and feel stronger. When we are truly relaxed we sleep better and our immune system can then do the job it was intended to do Your physical healing can then be taken to a higher level. There is also the added benefit of helping with your pain tolerance and reducing your physical pain.
This holistic healing energy also works to balance your chakras and auras and bring them back to a natural state of alignment.
My Personal Experiences
For me I have personally seen the healing benefits of Reiki healing after taking the Reiki Level 1 practitioners course. This level of attunement allows you to give a Reiki treatment to someone else and also perform self treatments. It has helped me immensely with reducing stress, emotional healing and some situational depression issues. The Reiki energy has also helped to heal tooth pain that I have lived with for some time.
Allow your bodies wisdom to assist you in healing your physical and emotional pain. The Reiki healing energy flows to wherever is is needed the most within the body. Reiki is a natural, holistic healing modality that uses the life force energy available to all of us to let us heal ourselves, or act as an aid in traditional medical healing.
To find out more, visit this post on What is Reiki?
Learn Reiki At Home
One of the questions I had before taking this class related to online learning. Can you learn Reiki at home without taking an expensive in-person class? At the time I took this course there was not much available online, but that has changed. I now think you can learn Reiki just as effectively through distance learning and have found a course that can teach you the basics. Check it out here and see what you think for yourself. Click here to find out more about Pure Reiki Healing.
Reiki Healing Music
This is what I personally use for Reiki healing music. It has a very nice serene sound and the mix is just right. Give it a try. It is wonderful for meditation too.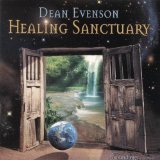 Healing Sanctuary
by Dean Evenson
Flutes, harps, keyboards and guitars gently drift in and out, creating tranquil soundscapes that are perfect for the healing arts, meditation, relaxation and sleep time.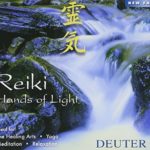 Reiki Hands Of Light by Deuter
This bestselling CD, loved by therapists and healers around the world, is ideal music for any kind of deep work: Reiki, meditation, massage, or relaxation. Long sonorous tones and an underlying rhythmic pulse create a gently supportive, ambient soundscape. An essential edition to any healing collection.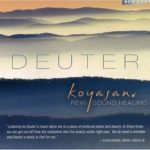 Koyasan: Reiki Sound Healing by Deuter
A global mixture of instruments includes Chinese erhu, Japanese shakuhachi flute, East Indian tamboura, and Tibetan singing bowls. Takes the listener on a serene, mystical voyage through a variety of peaceful soundscapes with a relaxed and soothing pace.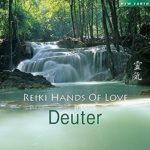 Reiki Hands of Love by Deuter
As a follow up to Reiki Hands of Light, Reiki Hands of Love is designed be a friendly energy, gently helping the process of healing through touch. It is a harmonious flow of sounds and melodies, compassionately supporting the act of calming and healing.