Do you want to know how to tell when you are not listening to your intuition? It is easier to realize than you might think.
This is something that struck near and dear to me this week and I guess I am actually writing this post for myself in answer to my own questions.
How do you know when you are not listening to your intuition?
When you are making things too complicated!
That is it in a nutshell.
Being out of alignment and not listening to your Intuition
We take so much time to develop our intuition that we can sometimes forget to take a look at the other side of the coin. That other side of the coin is being out of alignment with Spirit and our intuition.
Whenever you feel a project or idea is taking a lot more time than you would like you are making it too complicated and letting logic overrule your intuition.
Whenever you just can't seem to get your arms around a concept, you are not listening to your intuition.
Whenever you don't feel deserving of an outcome you are not hearing what could truly be possible for you.
By knowing and recognizing where we are out of alignment with our intuition it can help you realize where you think your intuition is hiding.
Your intuition is working perfectly all the time. It is not broken.
Can the solution to your problem really be that easy?
Yes it can be that easy, if that is the way you want it to be for you. You can also choose to have things be hard. Most of us are taught from a young age that if we want something we have to work hard for it and nothing is easy. We believe that and it becomes ingrained in our minds as well as collective consciousness. Here are some more common misconceptions.
 So, stop making things so complicated, all right??
Where in your life are you making things hard or complicated for yourself? Career, relationships, or money? What areas are you fuzzy around? Take a closer look at those areas and see if you are not making the solution more complicated than it needs to be.
What are your thoughts? I invite you to leave a comment below.
How To Tap Into Your Intuition For Fun And Profit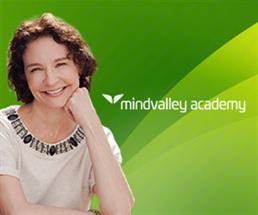 Albert Einstein said, "The only real valuable thing is your intuition" — but most of us can't consistently harness our intuition. Well, that's about to change.
Sonia Choquette, America's #1 intuition expert, is hosting a Free 10-Day Introductory Course on the Mindvalley Academy to teach you how to activate and strengthen your intuition, reconnect with your true self.
Use it to make better life decisions, improve every aspect of your life, and live a purpose filled, more intuitive life.
Go here to get your copy of Sonia's free 10-Day Intuition Introductory Course
Save