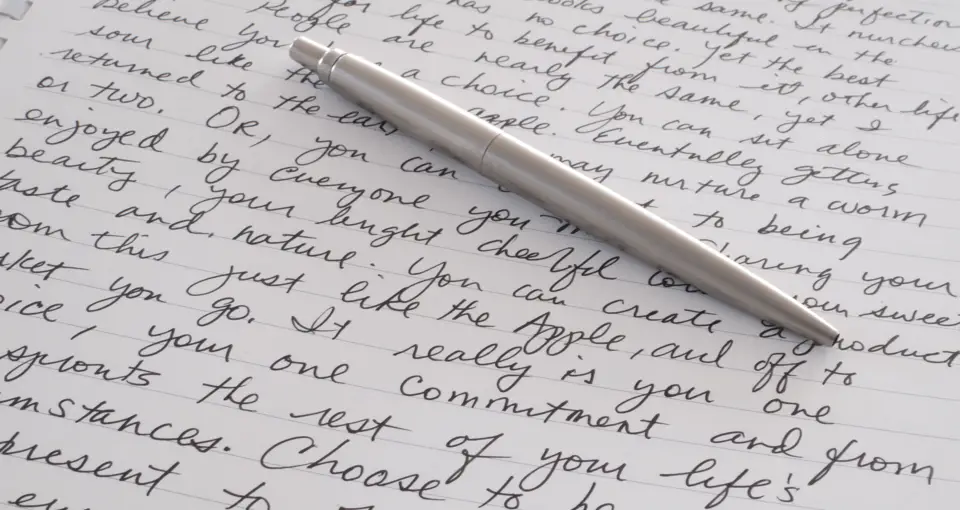 Automatic Writing – Communicate with Your Spirit Guides and Higher Self
Automatic writing is a divination method of channeling information from your higher self and spirit guides through the written word as an extension of your hands. Find writing samples along with useful tips and techniques.
Writing automatically is another way of accessing your inborn psychic abilities that may have gotten buried along the years. It is also called spirit writing. It is a form of deep spiritual communication to bring channeled messages from one realm to another.
By quieting your mind and ego, you can learn to hear your inner voice by asking questions and letting the answers come through by an extension of your hand, either written or on a computer keyboard. It is a form of meditation or being in a meditative state that can bring clarity to issues or questions you have.
Many people have had success in connecting with deceased loved ones through this method, bringing closure and answers. You also gain a written record of the communication so you can refer to it at another time. This type of channeling spirit can bring you peace with your unanswered questions.
Need Help?
If you find it difficult to get started with automatic writing, you might want to take a look at this meditation for channeling spirit. It was created so all you have to do is press play and follow the instructions. Click here to listen to a free sample.
Automatic Writing Blog Posts
What Is Automatic Writing – An overview of the process, what it is and what types of information can be accessed by your subconscious mind.
Automatic Writing Books – A selection of book resources on learning guided spirit writing to increase your knowledge and learn different techniques.
Practice Automatic Writing – Detailed information on how to begin writing automatically, including what to expect from your first few sessions.
Save
Save
Save
Save
Save
Save