8
Using Intuition to Make Decisions
Have you ever agonized over a decision endlessly, back and forth, and kept changing your mind about what to do? Learn three intuitive techniques for using intuition to make decisions.
I know we have all been in that situation, probably more times than we would care to admit. Your fears and ego have such an obnoxious way of getting themselves heard that they drown out your real voice, your intuitive voice, and in turn you end up making a decision that is not in your highest good, or you will end up taking the long round about method to getting to your goals.
Previously, I wrote about some common misconceptions in using your intuition that you may want to read as well.
Using Intuition To Make Decisions
Here are a few good ways to answer a question about having to choose between one thing or another.
The first way is to flip a coin and call the first choice Heads and the second choice Tails. Flip the coin and let it land on the floor. It does not matter which side the coin actually lands on, but it is the thought that crossed into your mind while the coin was falling to the floor. Which one were you hoping it landed on? That is the answer to pay attention to in answering your question.
Another way is to place your hand over your heart, and ask yourself the question out loud: "Which apartment should I live in? Apartment A or B? My guides say…" Then listen to the small still voice in your head for an answer.
Yet another method is to sit quietly and think about Apartment A. Repeat Apartment A 3 times in your mind. Pay attention to your breathing. If when you are thinking about Apartment A and you are breathing through your chest (rather like your chest puffing out) then your heart is indicating a yes. If you find yourself breathing through your abdomen while thinking about Apt. A, that represents a bit of fear associated with that choice and would be considered a no. Try it as well for Apartment B.
Remember, trust yourself and your ability to make a sound decision in your highest good.
How To Tap Into Your Intuition For Fun And Profit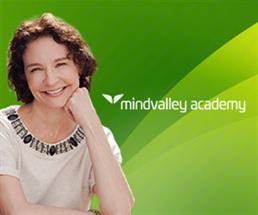 Albert Einstein said, "The only real valuable thing is your intuition" — but most of us can't consistently harness our intuition. Well, that's about to change.
Sonia Choquette, America's #1 intuition expert, is hosting a Free 10-Day Introductory Course on the Mindvalley Academy to teach you how to activate and strengthen your intuition, reconnect with your true self.
Use it to make better life decisions, improve every aspect of your life, and live a purpose filled, more intuitive life.
Go here to get your copy of Sonia's free 10-Day Intuition Introductory Course
Save