A Reiki scan is a method to check your energy field before having a full Reiki treatment. It allows the practitioner to determine the areas of your body that may have blocked or unbalanced energies.
What Is A Reiki Scan?
A few weeks ago I had the opportunity to have a complimentary Reiki scan (pronounced Ray-Key). This was offered by a local wellness shop.
This is a preliminary scan that took about 15 minutes. It is used as a diagnostic tool for learning what areas need to be addressed during a Reiki treatment. This was done while I was standing up.
Scanning My Energy Field And Aura
The Reiki Master used his hand to scan the left and right sides of my body, keeping his hand about 4 inches away. He then also scanned each of my chakras from the front.
He did note that not all Reiki practitioners do this step. Many do the energy healing session on a person and let the energy flow through and travel throughout the body where it is most needed. It seems to be a matter of how the practitioner was originally trained, as to whether this step is done. He then answered questions I had about what Reiki does and some common misconceptions.
I asked my spirit guides if having a full treatment would be helpful to my well being. They came back with a wholehearted yes! They relayed to me that I would be able to work through many of my areas of stuckness much quicker than on my own.
I will be going for my first Reiki treatment in a few weeks and will post my thoughts on that. I am also going to be attending a free 1 hour seminar this weekend offered by the same place about Reiki in general and also answering questions on becoming a student of Reiki.
Learn Reiki At Home
One of the questions I had before taking this class related to online learning. Can you learn Reiki at home without taking an expensive in-person class? At the time I took this course there was not much available online, but that has changed. I now think you can learn Reiki just as effectively through distance learning and have found a course that can teach you the basics. Check it out here and see what you think for yourself. Click here to find out more about Pure Reiki Healing.
Reiki Healing Music
This is what I personally use for Reiki healing music. It has a very nice serene sound and the mix is just right. Give it a try. It is wonderful for meditation too.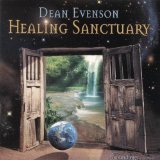 Healing Sanctuary by Dean Evenson
Flutes, harps, keyboards and guitars gently drift in and out, creating tranquil soundscapes that are perfect for the healing arts, meditation, relaxation and sleep time.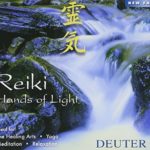 Reiki Hands Of Light by Deuter
This bestselling CD, loved by therapists and healers around the world, is ideal music for any kind of deep work: Reiki, meditation, massage, or relaxation. Long sonorous tones and an underlying rhythmic pulse create a gently supportive, ambient soundscape. An essential edition to any healing collection.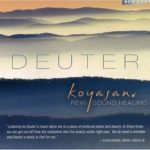 Koyasan: Reiki Sound Healing by Deuter
A global mixture of instruments includes Chinese erhu, Japanese shakuhachi flute, East Indian tamboura, and Tibetan singing bowls. Takes the listener on a serene, mystical voyage through a variety of peaceful soundscapes with a relaxed and soothing pace.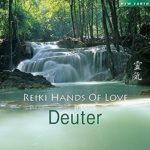 Reiki Hands of Love by Deuter
As a follow up to Reiki Hands of Light, Reiki Hands of Love is designed be a friendly energy, gently helping the process of healing through touch. It is a harmonious flow of sounds and melodies, compassionately supporting the act of calming and healing.
What about you? What are your experiences with Reiki? Have you ever had a healing session or are you a practitioner? If so, what were your experiences? I would love to hear your comments below!