This past weekend I was able to attend a free introductory Reiki seminar given by a local shop that is involved in spiritual healing and holistic wellness. It lasted about one hour. This seminar provided an overview of Reiki energy healing ideas, principles and techniques followed by information on becoming a certified Level 1 Reiki practitioner.
Attending A Reiki Seminar
Included in the overview was an explanation of what Reiki was and was not, along with an introduction on how the Reiki energy works. Also discussed was how it can aid in healing mind and body, and who can benefit from a treatment.
One of the things this seminar did for me was alleviate some of my fears and concerns with having a Reiki treatment for myself. They also discussed taking the Level 1 training to become a certified practitioner.
I had read comments on a few websites online where people had become very sick after having a treatment, due to the healing process. Personally, I didn't think I could fit being sick for a week into my schedule!
A Positive Experience
I was assured that Reiki is a very positive experience. While that possibility does exist in a very small minority, the sheer majority of people having a treatment view the healing as a positive thing, finding themselves happier, calmer, and more relaxed, almost right away or within a day or two.
It was nice to be able to talk to someone one on one who has been through a change of careers. He gave some observations and examples of how most friends and family were very supportive and mostly curious about his new career, but how a good friend of his had quite a difficult time with what he was now doing for a living. They have remained friends through the years though.
I decided to sign up for the Level 1 training offered in January. I will begin a new area of my life that I never thought I would be taking part.
If you have a chance, ask around and see if there are any free seminars in your area that you can attend.
Learn Reiki At Home
One of the questions I had before taking this class related to online learning. Can you learn Reiki at home without taking an expensive in-person class? At the time I took this course there was not much available online, but that has changed. I now think you can learn Reiki just as effectively through distance learning and have found a course that can teach you the basics. Check it out here and see what you think for yourself. Click here to find out more about Pure Reiki Healing.
Reiki Healing Music
This is what I personally use for Reiki healing music. It has a very nice serene sound and the mix is just right. Give it a try. It is wonderful for meditation too.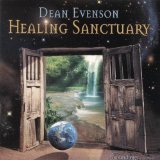 Healing Sanctuary
by Dean Evenson
Flutes, harps, keyboards and guitars gently drift in and out, creating tranquil soundscapes that are perfect for the healing arts, meditation, relaxation and sleep time.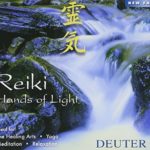 Reiki Hands Of Light by Deuter
This bestselling CD, loved by therapists and healers, is ideal music for any kind of deep work: Reiki, meditation, massage, or relaxation. Long sonorous tones and an underlying rhythmic pulse create a gently supportive, ambient soundscape. An essential edition to any healing collection.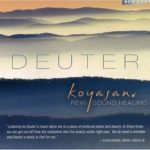 Koyasan: Reiki Sound Healing by Deuter
A global mixture of instruments includes Chinese erhu, Japanese shakuhachi flute, East Indian tamboura, and Tibetan singing bowls. Takes the listener on a serene, mystical voyage through a variety of peaceful soundscapes with a relaxed and soothing pace.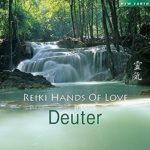 Reiki Hands of Love by Deuter
Reiki Hands of Love is designed be a friendly energy, helping the process of healing through touch. It is a harmonious flow of sounds and melodies, compassionately supporting the act of calming and healing.
What about you? What are your experiences with Reiki? Have you ever had a healing session or are you a practitioner? If so, what were your experiences? Also, I would love to hear your comments below!