Are you feeling left behind when it comes to finding your life purpose?
So many of you that are struggling and searching to find your life purpose feel as though time is running out.  It is a feeling that if you don't finally find exactly what "it" is, you are going to get left behind in life. It can make you feel anxious and stressed out.
It is the energy of not valuing your soul level gifts and the thinking that you are not good enough as you are. That is what leads us to compare ourselves with others. The energy of comparing what we have vs. what another has leads to a downward spiral and ends up in jealousy.
This can show up in so many areas of our lives. Perhaps you are young and you start seeing all of your friends getting engaged and planning weddings. Another area is career. People and classmates are finally getting those jobs they wanted after college, and you haven't had an offer yet.
Many times the feeling of being left behind is because you have not clearly defined what it is that you want. We get wrapped up in the lives of our friends that all seem to be having children and think that we should as well. In some cases that may be exactly what you want, but in other cases it may really be that you have not thought specifically about what you would really like to do. It could be that instead of having a child exactly right now, you would be better suited to taking that job as a traveling photographer. Everyone's path is different.
So, how do you finally free yourself from that feeling?
Releasing The Anxiety Of Feeling Left Behind
Realize that life is not a race with another person. You are on your own unique path that no one else will ever travel. You are here to shine in your own unique way at the exact right time for you.
Another way to release those feelings is to start taking action on those subtle hints the Universe drops your way. Action is an awesome cure for many negative feelings.
A third way is to begin defining what it is you truly want. What are you truly passionate about and how do you envision your ideal life?
Still not sure if you are on the right path? Book a reading with me and find out what your soul level gifts are and how to finally use them to your advantage.
How To Tap Into Your Intuition For Fun And Profit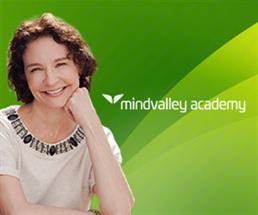 Albert Einstein said, "The only real valuable thing is your intuition" — but most of us can't consistently harness our intuition. Well, that's about to change.
Sonia Choquette, America's #1 intuition expert, is hosting a Free 10-Day Introductory Course on the Mindvalley Academy to teach you how to activate and strengthen your intuition, reconnect with your true self.
Use it to make better life decisions, improve every aspect of your life, and live a purpose filled, more intuitive life.
Go here to get your copy of Sonia's free 10-Day Intuition Introductory Course