4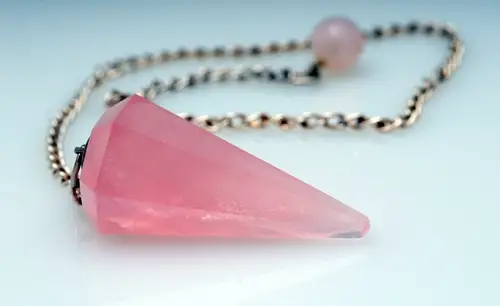 Pendulum Dowsing for Intuitive Accuracy
Pendulum dowsing is a method of learning to access your intuition by asking specific yes and no questions of your higher self. Learn how to achieve a greater level of intuitive accuracy by using a dowsing pendulum.
Why Pendulum Dowsing?
This method of divining is a useful tool for answering many of the questions that come up in day-to-day life and trusting the answers you receive. You can use dowsing to find lost and misplaced items, answer questions about an upcoming trip, a new love in your life, health questions, missing nutrients in your diet, potential career moves, or questions about money and finance.
A pendulum is fairly easy to learn how to use and does not require years of study to become confident in your abilities, although of course just like anything else the more you practice dowsing, the better you will become. By asking specific yes and no questions and using percentage tables to narrow down your responses, you gain clarity on issues that may not have had clear answers before.
I have used a dowsing pendulum for about six years now. It is fairly easy to learn, but the key to its accuracy is driven by the quality of your questions. By learning how to ask better questions, the reliability of your answers increases.
One of the things I like best about using a dowsing pendulum is that it's portable and it doesn't take a lot of set up to use. In order to begin you recite a small paragraph of intention so the answers you receive come from your higher self.
Find out more:
Pendulum Dowsing Instruction Books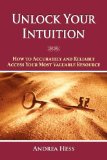 This is the book that I used to learn how to do pendulum dowsing and consider it a good resource.
Unlock Your Intuition: How to Accurately and Reliably Access Your Most Valuable Resource
by Andrrea Hess.


Where to Buy Dowsing Pendulums
There are many places online to buy and here are a nice selection of pendulums to choose from: