Do you want to become unstoppable in reaching your dreams? At the heart of your self-esteem and self-confidence are your core beliefs about the kind of person you are. Find out how to build self-confidence in just 5 days.
The Unstoppable Self-Confidence In Just 5 Days Free Course will boost your self-esteem and confidence to achieve anything you want – brought to you by celebrity hypnotherapist, Marisa Peer: the master of instant breakthrough.
Did you know that Marisa once thought she was the most insecure person on earth?
She thought she was hideously ugly, and wanted to be a nanny because that's what she thought she's only capable of being, or good at.
But then she found ways to rapidly change herself and realized how powerful the process – the one she'll show you in her new free five-day course – actually is.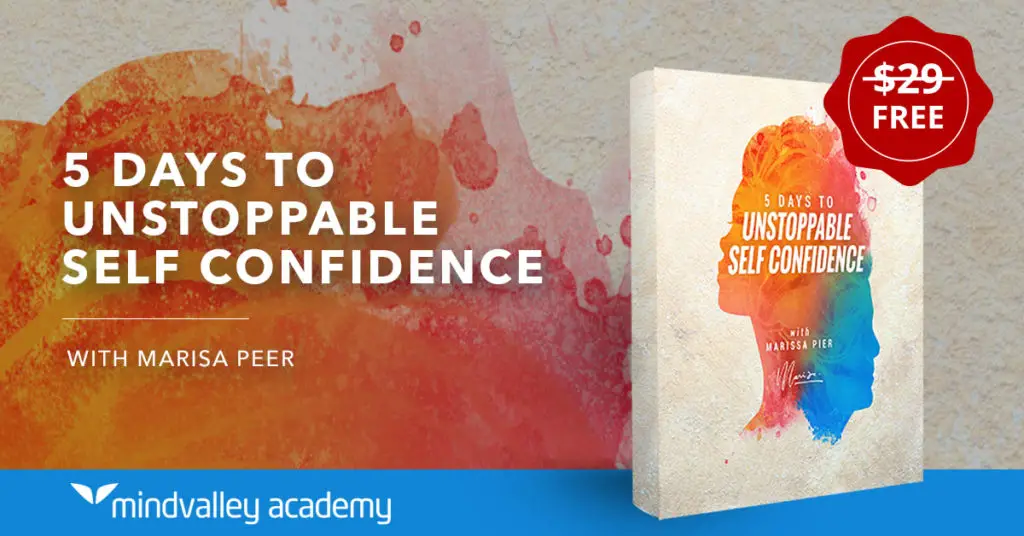 Every day, Marisa gets people (whom she previously helped), telling her how she was responsible for a certain transformation in their life.
For instance, how they got married because of her. Or start a business because of her. Or lost half of their body-weight because of her…
So then of course, this makes her want to share this success with everybody, and show you too how to quickly transform into the best version of who you can be.
Learn All About These Techniques In The Free 5-Day Course Here >>>
At the heart of your self-esteem and self-confidence are your core beliefs about the kind of person you are. In your thoughts about yourself, you're likely to be self-critical, self-blaming and self-doubting, focusing on your weaknesses rather than strengths.
These beliefs will affect your behavior, such as avoiding challenges and opportunities, or be continually apologetic, or find it difficult to be assertive.
This has an impact on your emotions, generating sadness, guilt, shame, frustration or anger, and reflected in your physical state, making you feel fatigued or tense.
Low self-esteem likely will make you vulnerable to other problems, including depression, suicidal thoughts, eating disorders or social anxiety.
You'll remain vulnerable if you don't do something about it, and get rid of non-serving negative beliefs.
In this free five-day course Marisa Peer will show you:
How and why lasting confidence can be developed in less than 10 minutes
And two simple, yet powerful daily practices to overcome self-esteem issues in a few minutes a day
It's really easy to get everything you want once you know how to. People who have accomplished everything they wanted, use their minds slightly differently than ordinary people.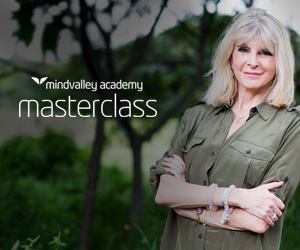 And Marisa will show you how to shift your mind to do the same…
Together with:
Discover how much self-esteem you actually have at this moment, and how to directly and permanently impact it for the better
Know the difference between self-image and self-esteem and how they influence each other
The role that self-esteem, self-image, and self-confidence plays in achieving any goal you set for yourself
Develop a winning mind-set for use across the board
Use one key transformation method that leads to you 'waking up' and viewing the world in a totally different way
This is what you will receive upon signing up:
Start: Your free course will be delivered via mobile and web
Day 1 – The secret to great self-esteem
Day 2 – The hidden power of your self-image
Day 3 – Instant self-esteem boost
Day 4 – Unstoppable self-confidence
Day 5 – How to stay unstoppable
BONUS – Each module has a content-rich video you can use at any time to gain unshakeable self-esteem and confidence whenever you need a boost.
You can have everything you want – whatever that may be…
Let Marisa show you how to get it in five days.
Register For The Free Course Here >>
PS: Marisa Peer is really one of the most genuine and sincere people, one you can absolutely trust. She was once named the best British therapist by Men's Health magazine. She spent 25 years working with royalty, rock stars, Hollywood actors, Olympic athletes, CEOs of multi-billion dollar companies and political leaders. Her tools and techniques bridge the gap between 99% of the population and the top 1% of super-achievers she works with. So… just imagine what she can do for you.