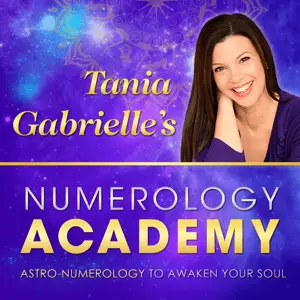 Are you interested in Tania Gabrielle's Numerology Academy™ training? Read my personal review of this course first and see if it is right for you.
Are you fascinated by the secret codes of names and numbers?
Do you intuitively know there is so much more beneath the surface when it comes to numerology and astrology?
Have you ever wanted to learn how to read and interpret birthdays, names, and astrology codes for yourself and others, perhaps on a professional level?
As a certified practitioner of Tania Gabrielle's Numerology Academy™ (NUAC) and a professional intuitive since 2010, I receive many questions from clients about whether this is a program that can help you grow your spiritual business. I wrote this page because I wanted to share with you my perspective on this training so you can decide for yourself if it is a fit for you.
If you are new to numerology or Tania Gabrielle, make sure you to sign up for this free webinar and see if you like what you hear.
If you want to find out more about Tania, please visit her website and read some of her latest blog posts and sign up for her newsletter.
Some of the questions my clients had about this course are as follows:  How much time will it take to complete the training? Will I have enough support to get my questions answered?, and Will I be able to offer professional quality readings after I complete the course? I want to answer those and any other questions you my have on whether the program is right for you.
I have always been fascinated by numerology and astrology and knew at a gut level both areas went so much deeper than those blanket types of horoscopes you read in magazines and newspapers. I found Tania's training course a few years ago and was excited by the concept of merging both of these areas together. I wanted to gain deeper insights into the frequencies of my own birth code along with offering a new type of reading for my clients.
So here are some insights on what this course covers, who would benefit the most from the training, and how you can get certified and offer professional level Astro-Numerolgy readings.
Tania Gabrielle's Numerology Academy™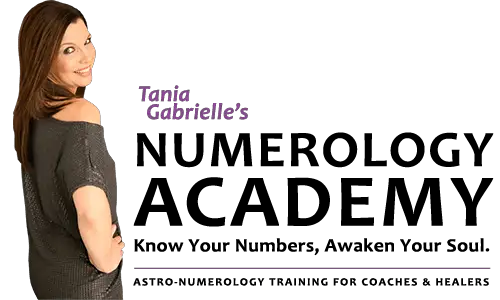 Tania Gabrielle's Numerology Academy™ is a video-based online training course that combines the art and science of both Astrology and Numerology. It is a simple yet comprehensive training program that focuses on learning the cross correlations between your numerology birth blueprint, the numbers in your astrology birth chart, and your current name.
The course is 6 weeks long and can be completed at your own pace. Upon completion of the program you have the choice to do practice readings and become a Certified Numerology Academy Practitioner so you can offer professional level readings to paying clients.
Who Should Take This Course?
One of the biggest questions I receive is this:  How much do I need to know about numerology and astrology before I sign up for this course? How advanced is this course?
So, here is my answer: You do not need to be an advanced student of numerology or astrology to begin this course. The chances are if you are considering this course and reading my review you already have at least a basic understanding of some aspects of numerology and astrology. You might even know more than you think you do!
One of the nice things about this course is that it is complete enough for someone who considers themselves a beginner, yet in-depth enough for those who do have a background with astrology and numerology. Even someone who has studied both of these genres for years will still learn new ways to deepen their knowledge and skills.
This course is designed for someone who is already an established coach or healer and wants to add a new way to work with their clients OR for someone who is at the starting point of creating their spiritual business for the first time and wants a solid offering and certification to build their brand.
It doesn't matter if you only have a few hours per week to dedicate to the course or if you have a day job. If you are someone who is committed to your own personal growth that is all that really matters.
Who Should Not Take This Course?
If you find astrology and numerology fascinating but just want to dabble, this program would not be a good investment for you. This course is incredibly useful to find out deeper levels about yourself and family members, but that in and of itself would not be the best reason to invest in this training. This course is geared towards becoming certified as an Astro-Numerology Practitioner and doing professional level paid readings.
Think about your actual intentions before you invest. What do you want to DO with this training once completed? I don't say this to scare you off, but I have found that those who make it through to the end and complete this or any training do it with a specific intention in mind. You might want to read this article first to help you decide: What's Stopping You From Completing Your Psychic Training Programs?
What Does The Course Cover?
This is a 6-part video training course that begins with understanding Numerology, adds in Astrology, and combines the two modalities together. This allows you deeper insights into the cross-correlations of both areas so you have the confidence to use these tools in your spiritual healing business.
How Is This Course Structured?
This is a self-paced online video-based course with each module delivered weekly. You retain lifetime access to this course, so you can take as much time as you need to complete the course. Each module includes a training video, audio only version and downloadable PDF files for notes. Upon completing lessons 6 & 7 you also receive the entire manual for your reference and use.
Lesson 1 – Interpreting Day of Birth Numbers And Life Purpose Numbers
The very first lesson will give you enough information to conduct your first reading. This webinar gives you an overview of all single digit "Root" Numbers, the meaning of your Day of Birth, and how to calculate your Life Purpose Number. You will also learn how to give your first Soul's Purpose Reading. Tania gives interpretations for all of the "Root" Numbers (1-9), including the "shadow side" – or what to watch out for, so you have a solid starting point. There are also case studies so you can see how the two numbers correlate.
Lesson 2 – How To Calculate Your Birth Name And Destiny Number
The second lesson continues with deeper insights on how to calculate your Birth Certificate Name and your Destiny Number. You get Tania's interpretations of double digit numbers (10-53) along with "Master" Numbers like 11, 22, 33 and others. There are also example readings using all three important birth numbers so you can deepen your understanding.
Lesson 3 – How To Calculate Your Astrology Birth Chart
This is where it starts getting good! Lesson Three dives into how to calculate numbers within your Astrology Birth Chart. You will learn where to find those numbers within your astrology chart along with how to interpret them. You receive interpretations, symbolism, and meanings of the Planets, Houses, and House Cusp Numbers. You also get three case studies on how to cross-reference the numbers in your Astro-Numerology Birth Chart.
Lesson 4 – Cross Referencing Numbers In Your Astro-Numerology Chart
Lesson four recaps the three important numbers in your Numerology Chart, the important numbers in your Astrology birth chart and how to locate them. You'll learn how to integrate the important numbers in both charts and work through three Case Studies on how to cross-reference the numbers in your Astrology and Numerology Birth Charts.
Lesson 5 – Your Current Name Number
Lesson five dives into detail on what I think are the more fascinating aspects of numerology – using it to find out if your name resonates to a fortunate frequency or a challenging vibration.  In this lesson you cover how to calculate your current name using the ancient Chaldean Numerology System and how it is different from Pythagorean Numerology. You will learn the special rules for calculating current names, why 4 and 8 can be challenging, and you'll receive a list of fortunate and challenging name numbers. Use this to find a different spelling of your name or business so it resonates to a fortunate number.
Lesson 6 – How To Calculate Your Personal Cycles
In lesson six, you learn how to calculate your Personal Years, Months, and Days. This allows you to interpret your experiences in present day. You receive descriptions and interpretations of the years, months, and days. You also learn how to cross-correlate important Personal Numbers with your Personal Cycles. Tania also walks you through two complete Astro-Numerology readings so you have a clear example of how to tie everything together.
Lesson 7 (Bonus) – Astro-Numerology Practitioner Guidelines
In lesson seven, Tania gives you instructions and guidelines on how to do your practice readings and submit the paperwork necessary for certification. As an added bonus she also includes more information on how to handle missing numbers within your Astro-numerology Blueprint and more tips on calculating fortunate names.
Tania Gabrielle's Inner Circle Members Area
Once you enroll you will be granted access to the online members area, called the Inner Circle. Inside you will have access to all your course materials including the videos, .pdf files of the slides shown in the videos and the downloadable audio versions of each webinar. You get immediate access to the first webinar upon signing up and the rest of the lessons are delivered once per week, consecutively.
A 1-1/2 to 2 hour video for each webinar lesson.
An .mp3 audio recording of the entire lesson available for you to download and listen to on your mobile device anytime.
A practitioner PowerPoint manual of the slides from each lesson which you can print out and create a portable manual.
Within the members area under each of the videos you can submit your questions for Tania. This gives you quick feedback if you didn't understand something she discussed in the training.
One of the best parts of this training is having access to three powerful members only calculators, which are only available exclusively to paid members of Numerology Academy. You will have peace of mind that your calculations are correct. This allow you to focus on interpreting the numbers and not the math!
The three exclusive calculators available in the members area are:
Birth Name Calculator for Destiny, Soul and Personality Numbers – Just enter someone's birth name and the calculator will generate the correct Destiny, Soul, and Personality Numbers

Birthday Calculator for Life Purpose Number – Just enter someone's date of birth and instantly know their life purpose number.
Current Name Calculator –Enter someone's name and you will have both the numbers for Pythagoran Numerology and Chaldean-Hebrew Astro-Numerology Use this to determine fortunate names and potential name changes (Webinar 5).
Bonuses!
In addition to great content, you also gain private access to these awesome bonuses:
Monthly Support Calls
One of the best ways Tania supports you with the course material is through her monthly practitioner support calls. Tania usually starts out each call by giving you an overview of the energies of the upcoming month and then takes questions live or answers those that were submitted online. Each of the calls are recorded and available for you to listen and download in the members area usually within a day or so.
From my personal experience, these monthly calls are so much fun! Tania's depth of knowledge shines through on the live calls. She will answer any questions you have and look at your own personal chart to help you see how your numbers and signs all connect. The best part is that once you are part of the community you have lifetime access and can join these calls even years later.
Private Facebook Group
One of the best ways to deepen your understanding of Astro-Numerology is talking with others that are working their way through the course or have already finished the training. That is exactly what Tania's private Facebook group brings. Connect and share your findings and questions with other practitioners and gain new perspectives on Astro-Numerology.
How Do I Become A Certified Astro-Numerologist?
In order to be certified as a Numerology Academy Astro-Numerologist you need to submit complete summaries of three of your practice readings. These may be friends, family, or clients. Tania personally checks over each reading and will let you know if you passed the certification. You also need to sign a practitioner agreement.
My Personal Experience
I was amazed at the quality and depth of information presented within Tania's Numerology Academy course. Tania's depth of knowledge and passion clearly shines through when she teaches Astro-Numerology. Because of this training, I have added a new layer to my current services and my clients love it! Tania is very responsive to questions and gives you the tools you need to be successful with this modality. She gives you invaluable feedback and supports you 100%.

Before I took this course I knew the basics of Astrology and Numerolgy but didn't know how to tie them together. That is what Tania Gabrielle's course does for you. It helps you see many different ways to tie all this information together.
Regarding the course itself, this is a note-taking course. Be ready to take notes along the way as Tania shares more information in the video portion that what appears on the slides. For Level 1 I filled up 1-1/2 notebooks with notes. You might groan at that, but taking your own notes is the best way to learn the information. Go out and buy yourself a brand new notebook just for this course.
How Long Will It Take To Complete The Certification?
It took me about 3 months to finish the course and do the practice readings. You might move through it quicker, but I would say if you work a regular job you can expect to complete this course in 4 months or so. You will need 2-3 hours a week available to dedicate to watching the videos, plus some time to practice the calculations. Writing up the three practice readings does take some time, but is very necessary for you to experience how everything comes together.
Giving Professional Readings
Will you be able to give a professional quality reading after taking this course? Yes! Most definitely. You will be able to give a variety of readings using the material in this course. You can also combine your knowledge with any other modalities you have already studied. Think about how you could cross-correlate numbers with Tarot or another certification. Upon certification you will be able to identify yourself as an Certified Numerology Academy™ Practitioner.
Free Webinar – Get To Know Tania And Experience The Power Of Astrology And Numerology For Yourself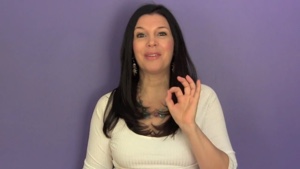 Click here to sign up for this free training.
I'm so excited to share that Tania has just created a brand new FREE training where she teaches you how to read your birth code! It's called "Astro-Numerology: Discover Your Divine Blueprint".
In this free training you'll learn:
How to read anyone's Life Purpose from knowing just their birthday… and tune into their inner motivations and desires in SECONDS.
The big secret to leveraging your Birth Promise instantly… (this alone can help you HEAL from overwhelm and stress to create the life you truly deserve).
How to cross-correlate your numerology and astrology Birth Blueprint to reveal ALL your natural gifts.
How merging Astrology and Numerology allows you to serve people from EVERY angle… past, present and future… work, health and love… providing answers to all of life's questions!
A "Great Golden Resource" to give to your clients so they keep coming back for more – time and time again.
Great news: You don't need any prior experience with numerology or astrology to benefit from this training! By knowing your soul code you can truly create ANYTHING you want … as long as you have your birth promise explained and available to you. What's so wonderful is that Astro-Numerology delivers on BOTH.
Sign up here and instantly access this wonderful free training. Don't miss your chance to learn the secrets in your name and numbers!
Save
Save
Save
Save