Transform The Energy Within Your Home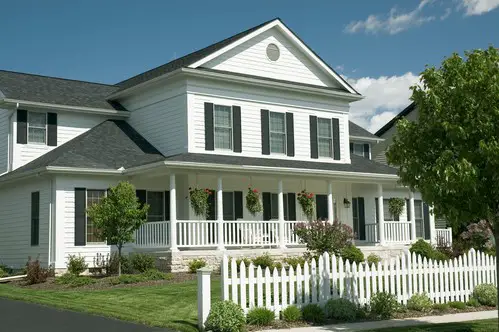 An energetic property clearing and healing for homes and businesses. Clear and transform negative energy from your home for more peace and serenity.
Homes, businesses, and properties can carry the unwanted energies of past occupants, sometimes for many generations. These energies can subtly affect you and your family. Through a property reading I find out the energy connected to your home and how it affects you.
Is your home a comfortable sacred space where you can relax and unwind or does it feel like Grand Central Station?
Do you seem to avoid certain areas of your home or property?
Do friends rarely come to visit even though you keep your home spotless?
There are signs that indicate if outside energetic influences are present and negatively affecting your home.
Sometimes it is an inner knowing that you are not alone in the house.
You might pick up a faint odor or smell and have trouble locating the source or get a glimpse of a shadow figure out of the corner of your eye.
You may also have trouble sleeping through the night.
Another way to notice unwanted energies is if there is an area of your home or property that you cannot seem to keep clean, no matter how many times you pick up the clutter.
It can also manifest into frequently losing items in your house, particularly shiny objects like keys and jewelry.
Other indications of energetic influences affecting your home can include a feeling that no one wants to visit your home.
You might experience exactly the opposite too. Your home can feel like it is an open door for every passer-by that comes through the neighborhood.
You might also experience issues with neighbors that are difficult to resolve.
You might find yourself mystified as to why your home has been on the market as long as it has and wondering why it won't sell. You might suspect there is something energetically turning buyers off.
What We Address During A Property Reading
During a property clearing reading I look at energetic influences from past tenants or neighbors, any land assignments present, check any neighboring properties that may be influencing your own. I also check for any additional energies present that might include old negative emotions from a divorce, death in the home, or a prior owner. Other times these energies are from ghosts, poltergeists, and energy vortexes attached to the home.
I can do this reading for you whether you own or rent your home, live in a condo or apartment, or want to find out the energies surrounding a new home or piece of land. I also can do a reading for your business unit if you are renting or leasing a space, even if it involves multiple owners or partners.
This reading provides an energetic snapshot of the energies present within a home, business or property and includes energy clearing work to restore harmony and balance those energies. I will also give you guidance on what you can do differently after clearing to make the space comfortable and welcoming.
Empower yourself and your property so you can clear the energy of your home, take back your personal space, and reclaim it for your own.
Consider A Property Clearing Reading If…

You have purchased a new home and want to clear any unwanted past energies from the home.

You are trying to sell your existing home and want it to be inviting to prospective buyers.

You feel your business work space is somehow "off" and making you uncomfortable or unproductive in your place of work. (This can include the energy of negative co-workers too!)


You avoid areas of your property because of the "creep factor". Wouldn't it be nice to use all the square footage of your home?

You are experiencing troubles with neighbors or neighborhood animals.
A Property Clearing Includes: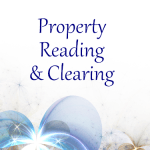 Property Reading and Clearing
30-Minute Telephone or Skype Session
Session recording sent to you in .mp3 format
Any necessary energy clearing work
30-Minute Property Reading and Clearing
Not Currently Available
Reading Information
Once you purchase this reading, you will receive a thank you email asking for the  information I need to complete your reading. I will ask for the property address as well as ask you to write out any specific concerns or questions you have about the property.
I encourage you to read over the frequently asked questions in preparation for your reading.
Read testimonials from satisfied clients.
I take your privacy very seriously and never share your personal or financial information, or the content within your reading with anyone. I keep all information strictly confidential.