Spiritual Business Building Toolkit
Marketing And Blogging Tools
To Grow Your Spiritual Online Business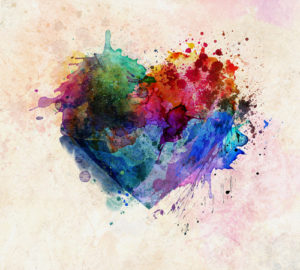 IntuitiveJournal.com
As a professional intuitive since 2010, I understand how confusing and overwhelming putting all the building blocks together can be when you are just starting out.
I built my first website in 1998 selling handmade quilts back when the web was something like the wild west. Walt Disney world knocked on my door around 2000 and ordered 54 wall quilts for their Old Key West resorts – all because they found my site online. I still have the invoices from them.
I have since built around a dozen other websites throughout the years including two recipe sites, a gardening site for my mom and other various sales sites. Each time I learned more and more about creating content, sales, and marketing.
One of my more notable accomplishments involved my first computer, a Windows 95 system by Gateway. The BSOD (blue screen of death) showed up one day and I spent about 8 hours fixing it. I fixed it! 🙂 It was the beginning of being bitten by the technology bug.
Over the years I have used a lot of different tools and programs to build my online presence. Technology comes and goes and as an aspiring spiritual business owner you want to know about what is working NOW so you can finally GET GOING and GET DOING!
Here are my favorite business building tools and programs that I currently use and have used to run my spiritually based online business.
Okay! Let's get started.
Disclaimer: Please note that some of the links below are affiliate links and I will earn a commission if you purchase through those links. I recommend them because they are companies I have found helpful and trustworthy.
Business Building Tools
InMotion Hosting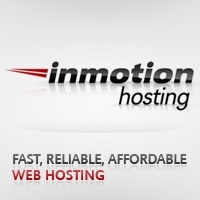 After putting up with extremely slow customer service (like 3-4 days to answer an email) from my prior hosting provider, I finally have found a company that actually answers their emails, has online chat, and gives me the answers I need when there are issues with my hosting.
InMotion Hosting is a web hosting company based in California and when I found them I was searching for a way to leave shared hosting and jump to a VPS (virtual private server) in order for my business and traffic to grow.
So, do you need a VPS? If you have very little traffic then no, shared hosting is just fine. If you have any decent amount of traffic at all (perhaps 1,000 visitors per day or so) and wish to start growing that traffic I highly recommend the VPS hosting package. Yes it is a price jump, but if you are serious about growing your web presence the time will come when you will have to make the jump.
If you are not at that point, then a basic shared hosting plan will serve you well for some time. Check them out! It took me quite a while to find a company I thought was a good fit.  Here's why I chose them.
AWeber E-Mail Marketing
I used Aweber the first 4-5 years of building my blog to manage all of my email campaigns. With easy to use templates and awesome email tracking, this service is a must have if you run a newsletter. Email. Connect With Customers. Grow Your Business. With AWeber, you get all the email marketing tools you need to create and send beautiful and engaging emails, blog broadcasts, and autoresponder sequences.
Click here to find out more about Aweber and start your 30-day free trial.
Financial Tools
You need at least one way to accept payment for your products and services. By far the easiest way to accept payments is PayPal. If you already have a personal account, all you need to do is upgrade to their basic business account.  At some point you will want to expand how you accept payments and that is where a merchant account comes in.
SquareUp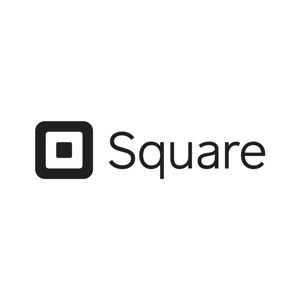 Easily take payments anywhere!
If you haven't heard of Square, you don't know what you are missing. Gone are the days of monthly fees from a credit card processor. With Square, you only pay when you use them. Sign up for Square and take point of sale purchases at a Spirit Faire or process credit cards online from in person conversations.
Square provides a virtual terminal and also a FREE credit card reader that attaches to you phone. Seriously, you need Square for your business. You can even set up a store front with inventory and products. This is perfect for you if you offer both online and offline services.
You actually do not need both PayPal and Square. Square will take care of just about all of your transaction. You only pay when you have a transaction.
Take a look at what they have to offer here and see if it is right for you.
Oh, and they even have options for scheduling appointments! No need to pay for a separate provider to schedule calls and appointments. All included!
Sell Digital And Physical Products
E-Junkie
E-Junkie is the absolute best and cheapest way to get started selling online. E-junkie empowers you to turn your passion project into an online business with their easy to use e-commerce tools, helping you sell digital downloads (and tangible goods) online. They provide a lightweight, embeddable shopping cart that can go anywhere, including your website, blog and social media.
E-junkie has no setup fee, no transaction fee, no bandwidth fee, no transaction limit and no bandwidth limit. Their flat monthly subscription fee covers your full use of E-junkie to sell digital downloads online month-to-month, and it's easy to upgrade anytime you need. What are you waiting for? Get started now with a free trial.
I used E-Junkie for about 5 years before I made the switch to Infusionsoft. I can't say enough good things about them.
Marketing & Social Media
These are a few recommendations that I have used in the past or still currently use. They are good reliable companies and easy to work with.
Automated Webinars
Have you ever thought about running an automated webinar?
If so, Stealth Seminar is definitely worthy of a look.
StealthSeminar is the webinar platform that autopilots your efforts.
Run pre-recorded webinars as if they are live to better leverage time, avoid tech failures and remove presentation nerves. They offer a 30-Day free trial and a great demo video.
Royalty Free Photos
Why would you need royalty free photos on your website rather than just grabbing them from somewhere online? Copyright issues, that's why! Protect your business and use photos that have a license spelled out with what you can do with those photos.
I also like royalty free photos because even those with Creative Commons licenses may not give you enough leeway for what you want to do with the photo.
Most of the images found on the sites below sell for about $1.00 each, depending on the package or subscription you purchase.
If you are in doubt about whether or not the photo will work for your purposes, just click on the link next to any photo and it will tell you exactly which license you need.
If you need good looking photos for your blog posts, here are a bunch of resources I encourage you to bookmark for future reference:
More Free Stuff From My Favorite Mentors!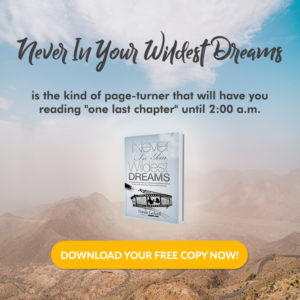 If your life was a book, what category would it be in?
A gripping thriller? A romantic novel? Or a compelling drama?
Whatever you consider it to be, if your life is not as passionate and exciting as this book, then do yourself a favor and download Never In Your Wildest Dreams now!
This bestselling book by personal development teacher Natalie Ledwell, will let you in on her best-kept prosperity secrets while keeping your eyes glued to the page because of the riveting story!
Click this link to download your free copy and receive a free spot at
Natalie's acclaimed online workshop with personal growth icon Mary Morrissey!