Your Spirit Guides Have A Message For You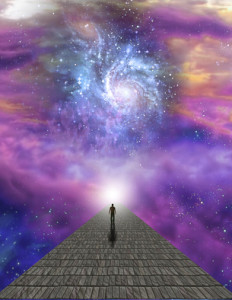 Have you ever wondered about your spirit guides?
Do you already communicate with your guides but question the information?
Are you ready to connect with your spirit guide team?
Through a spirit guide reading, learn about your personal team of guides and how they help navigate you through life's questions and struggles. Everyone has guides, some are with you from birth, others come into your life for brief periods of time to help you in different life areas.
You may wonder if they have a name and just how many of them there are. Are you concerned that you cannot hear them, even though you know they are surrounding you with love and ideas every day? Are you wondering why you haven't heard them for a while?
Learn how to hear your spirit guides, learn about each of them and what they offer in the way of assistance to navigate this world full of questions and complexities. They are here for you and each of us has a set of between 4-6 guides assigned just to you. Do you wonder how to communicate with them and if they really hear our pleas for assistance? They do communicate with you and do answer our pleas with thoughts and ideas.
What's Included in a Spirit Guide Reading
In this reading, discover who is on your personal Spirit Guide team and what each of their areas of training are and how that can assist you in your day to day life. In most cases I can relay the name and gender of your guides, usually about 4-6 of them, along with their areas of training, characteristics, and areas of expertise. Most often I will also receive a personal message just for you from your guides in relation to your questions. You will also learn how your guides communicate with you, so that you can recognize the signals.
A Spirit Guide Reading Includes:
60-Minute Telephone or Skype Session
session recording in .mp3 format
If you have any questions before placing your order, please email me at contact(at)intuitivejournal.com. Please also read over the FAQ section for answers to your questions (especially if you live outside of the United States).
Once you place an order for your Spirit Guide Reading, you will receive a thank-you email within a few minutes confirming your order. Please look for it using the email address you used to buy the reading. Please check your junk/spam/promotions folder if you do not see the email within 30 minutes.
Within that email, I ask for your birth information including your current full name, full name at birth, date of birth, and place of birth so I can conduct your reading along with appointment scheduling information. You are also invited to share concerns and questions you would like addressed within the reading.
I value your privacy and never share your personal or financial information, or the content within your reading with anyone. Your information will be kept strictly confidential and treated with love and respect.
Due to the deeply personal nature of these readings, full payment is required in advance and there are no refunds for this service once purchased. I no longer offer payment plans. Your payment indicates that you are 100% committed to changing your circumstances and ready for lasting change. You may reschedule your appointment if necessary with 24 hours notice.
I look forward to working with you!
With grace and healing,
Intuitive Journal
Not Currently Available