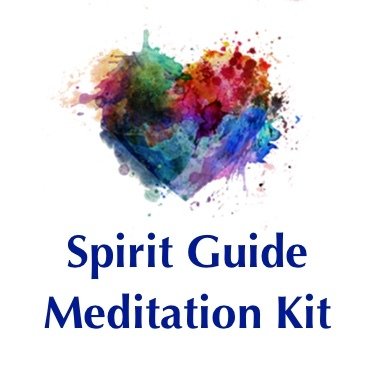 A spirit guide meditation to assist you in connecting with your personal Spirit Guides. Learn how to meet your Spirit Guides and receive a personal message from them.
You are not alone in this lifetime. Most of us incarnate on this Earth with anywhere from 4-7 Spirit Guides. We are born with our primary guide already in place. We hire on additional guides as needed during our pre-teen and teenage years, as our need to make decisions increase.
Imagine being able to receive intuitive guidance from your Spirit Guides on demand, bypassing your ego and getting right to the point of a situation.
What could you accomplish if you didn't second guess the source of information you receive? With this meditation you can develop a trusted connection with your Spirit Guide Team so you can get the answers you need right now.
Ask yourself "What is it costing me to not have this guidance available to me?" The answer may surprise you. It is unfortunate that most of us go through life not even realizing the guidance we have available to us. Everyone has the ability to access that guidance – all it takes is a little practice to develop that connection. Do you feel you are missing a consistent connection with your Spirit Guides or perhaps don't even know where to start?
What would it mean for you to be able to connect with your Spirit Guides? You hold all the answers you desire. Wouldn't you like to know what those answers are?
Through this guided audio meditation you can …
Understand who is present within your Spiritual Guide team.
Experience the differences in how each Guide communicates with you.
Stop second guessing the messages you receive.
Develop a trusted connection to your Primary Guide.
What's Included In Your Spirit Guide Meditation?
Your Spirit Guide Connection Audio and Written Transcript The audio portion of this kit goes into detail about understanding how to connect with your Guides. This is also provided as a written transcript. It discusses…
The differences between Spirit Guides and Angels
The types of information you can expect to receive
What your Guides look like and how they appear to you
The four different ways we communicate with our guides
Fears and misconceptions
The Guided Meditation Audio and Written Transcript Through this guided imagery audio meditation you are walked through a field of flowers and invited to sit down with each of your Guides. You will be able to meet with your Primary guide and ask your most pressing questions. The music continues to be able to have plenty of time to ask questions from your secondary Guides. You can listen to the guided meditation multiple times whenever you want to connect to your Guides. This is also provided as a written transcript.
Conversation Starting Questions Receive 16 questions to ask your guides to get the conversation rolling. This is helpful because sometimes we don't know where to start or don't ask good quality questions.
Digital Download
The Spirit Guide Meditation Kit includes: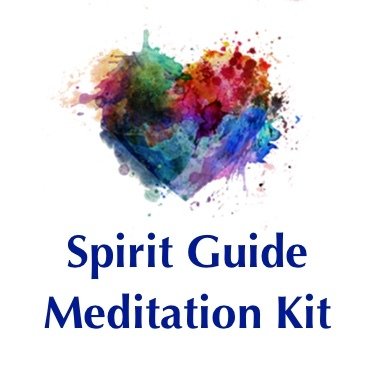 38 minute audio lecture discussing how you connect with your Guides- mp3
23 Page written transcript of the audio lecture – pdf
16 Conversation starting questions to ask your Spirit Guides – pdf
25 minute guided meditation – mp3
8 Page Written transcript of the guided meditation – pdf
Develop confidence in contacting your spiritual guide team and become your own conduit for answers. Your product will be delivered instantly upon purchase via secure digital download. Sorry, this product is not available on hard disc at this time.
Spirit Guide Meditation Kit
Digital Download
$27.00


Refund Information:  Due to the digital nature of this product, no refunds are offered.