Discover The Special Codes Within Your Astrological Chart and Numerology Profile That Will Empower You To Embrace Your Soul Level Gifts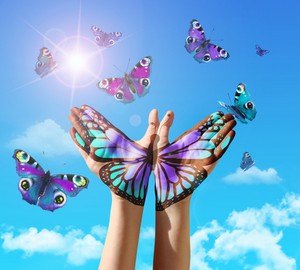 Are you ready to discover your soul level gifts?
Do you feel there's something you are supposed to be doing and what you are doing right now isn't it?
Do you long to express your healing gifts to make a bigger impact in the world?
You see, each one of us is unique. And that means we each have a special way of expressing our soul level gifts. No one does it the same way!
So I'm really excited to share that I've designed a NEW way of looking at who you are at soul level.

Within your numerology profile and astrological chart are hidden indicators that help describe your natural traits and energetic qualities.
By looking at who you are from different energetic points, you gain a clear picture of inner gifts you must utilize to become powerful and attract abundance.
Knowing what your soul gifts are enables you to make better choices that will take your life in new directions and bring you greater fulfillment, better career choices, and a happier life.
Are You Ready To Uncover Your Soul's Inner Gifts?
A Soul Gifts reading reveals deeper insights into the ways in which you naturally and easily can use your gifts to manifest a better career, relationship, or begin a spiritually based healing business.
Over the last six years I have received certifications in multiple psychic and spiritual healing modalities and while each one offered a piece of the puzzle, I realized that none of them went deep enough on their own to put together a clear picture of all of your inner gifts.
The reason I'm so excited today is because I have figured out a way to combine this powerful information so you can see your soul level skills and traits in a whole new way. This powerful information is now available to you in a brand new written reading specifically focused on creating abundance as revealed in your Astrology birth chart and your Numerology profile.
Know Yourself Better And Embrace MORE Of Who You Are
Here's what you'll discover in this written reading…

Sun sign –  Your sun sign is the sign that the Sun was transiting at the time of your birth. It describes your core personality and personality traits that others can see.

Moon sign – Your moon sign reveals your inner self. Gain insight into the way you handle your emotions and fears and moods.

Ascendant – Your rising sign (your ascendant) represents the way others see you. This is the part of us that is hard to see, especially in careers or relationships. If you have ever been puzzled by how others describe you, the chances are what you project differs from how you see yourself. (Please note:  You need to know your exact time of birth within a two-hour window for me to calculate this piece.)

Day of birth number – Your day of birth number gives you another clue to your soul purpose and it describes your natural inborn tendencies and your potential gifts and talents.

Life purpose number – The Life Purpose number shows your main intention or lesson for this lifetime. This number reveals your how you are to express your purpose for being here on Earth so you can step into MORE of who you are.

Your True Node (North & South Nodes) – This is a key piece in rediscovering and understanding your life purpose. Understand where you are in your soul's journey and what you have yet to overcome.

Any other important key indicators appearing within your birth code – I look for anything else that gives you further clues to your soul level gifts.
Through the power of numerology and astrology gain a deep understanding and inner knowing of who you are at soul level.
Here's How It Works
Order your personalized written reading for $222.
Once you purchase a reading, you will receive a thank-you email confirming your order. Within that email, I ask you for the following birth information so I can conduct your reading:
Current name
Name at birth
Date of birth
Place of birth
Time of birth (if known)
I use this information to cast your astrological chart and look at your numerology profile.
Please allow 2-3 weeks for me to complete your written reading. I will email it to you as a downloadable Adobe Acrobat .pdf file.
Order a written reading today and gain a clear vision of your soul gifts and attributes.
Your Sacred Soul Gifts Written Reading includes:
A 10+ page personalized written reading using your birth information.
Astrology insights using your Sun sign, moon sign, ascendant and true node.
Your natural inborn tendencies found within your Numerology day of birth number, and life purpose number.
Personalized summary of your soul gifts so you can start taking new action.
Potential career and employment options based on your soul gifts.
Any other important key indicators within your birth code.
Delivered via email as an Adobe Acrobat .pdf file so you can refer to it again and again.
Order your personalized written reading for only $222 if you take action today.
So, are you ready to know yourself at a deeper level? Just click the order button below to get started.
Not Currently Available
Privacy Policy:
I value your privacy and never share your personal or financial information, or the content within your reading with anyone. Your information will be kept strictly confidential and treated with love and respect.
Refund Policy:  Due to the nature and time investment of conducting these written readings, no refunds are offered.