Resources For Spiritual And Personal Development
The most successful people in the world never stop learning. They gather new resources, thoughts, and ideas to give them an edge in life. Taking the time to develop your spirituality is as important as diet and physical exercise.
On this page I have put together a few of my favorite resources for spiritual and personal development. No matter what stage of your spiritual journey you find yourself in, I think you will find something here for you.
Most of them have a free masterclass or meditation for you to try out and I encourage you to take advantage of the free offers. I always figure if I can come away with even one "aha" moment from a free class it was worth the investment of my time.
These are professional quality reputable programs with some fairly big names in the personal and spiritual development fields. Go ahead and sign up for a few that interest you and see if you like what you hear. Expand your knowledge and get the edge on mastering your life.
Resources
Are All Of Your Chakras Open? (Free Test)
The great scientist Nikola Tesla once said, "If you want to find the secrets of the universe, think in terms of energy, frequency, and vibration."
So tell me, when was the last time you checked on your energy system? Your energy system is comprised of 7 Chakras that influence your life, and a block in any one of these could be seriously affecting your levels of health, wealth, love and happiness.
But don't worry… Carol Tuttle, one of the most respected energy healers in the world has prepared a quick quiz that will allow you to diagnose the health of your energy system, and see if any of your Chakras are blocked: >>> Click Here to Take The Chakra Quiz (5 Minutes)
A block in one of your Chakras could be SERIOUSLY affecting you without you even realizing it.
So take this quick quiz and find out if that's the case:  >>> [Quiz] Is a Blocked Chakra Sabotaging Your Success?
How To Tap Into Your Intuition For Fun And Profit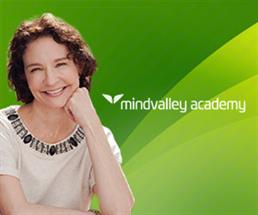 Albert Einstein said, "The only real valuable thing is your intuition" — but most of us can't consistently harness our intuition. Well, that's about to change.
Sonia Choquette, America's #1 intuition expert, is hosting a Free 10-Day Introductory Course on the Mindvalley Academy to teach you how to activate and strengthen your intuition, reconnect with your true self.
Use it to make better life decisions, improve every aspect of your life, and live a purpose filled, more intuitive life.
> Go here to get your copy of Sonia's free 10-Day Intuition Introductory Course
The Mysterious Q Word
Qi. It's a word and a concept you may have already heard of – but maybe you don't know much about it. What is Qi, really? Well – it's a unique form of energy secretly hidden away within your body. (Yes, right now!) So now that you've "met" Qi… >>> Well it's time to introduce you to Gong.
Combined, the word Qi Gong translates to 'Life Energy Cultivation', and is the act of harnessing and using this energy to achieve your body's full potential. It's practiced by millions around the world every day, and its beliefs have spawned many similar practices such as yoga, tai chi, chakras and acupuncture to name but a few.
For some of you Qi Gong might not be a new idea, but for those of you discovering it for the first time, perhaps no one is better equipped to tell you about it than Lee Holden. Lee has hosted a number of hugely popular Qi Gong shows on PBS since 2005 and has become a household name in the process. Today we're teaming up with him to give you access to 3 free video lessons that will show you how you can start practicing this ancient art straight away – no experience necessary. That's the beauty of Qi Gong, anyone can do it!
>>> It's called Qi 101 and you can access the lessons for free.
Those who have seen Lee before will be happy to know he hasn't lost his fun and easy approach to energy… And those who haven't will experience an easy and adjustable introduction to Qi Gong that can only be found as part of Lee's new project – Modern Qi Gong. Here's to your healthy Qi!
Is this the future of meditation? (must-try audio exercise)
Do you meditate? Or are you at least curious about how this ancient practice can help you? Yes? Well we have a gift you're going to love from our friends at Mindvalley – one of the world's biggest online personal growth publishers. It's a free meditation audio. But with a difference. >>> Because you've NEVER heard anything like this before
The audio uses a next-generation sound technology called Omharmonics, which Mindvalley has spent the past year developing with world-class consciousness engineers. The result is you'll be meditating like a Himalayan monk in minutes – even if you've never meditated successfully in your life.
The truth is, we've seen the spiritual community struggle with meditation for decades now. Many of us can't shake off mental chatter. We fall asleep. We get restless. We can't find the time to practice. According to Mindvalley, Omharmonics makes all these problems obsolete. Could this be the future of meditation? Grab a pair of headphones, set aside a few minutes, and be the judge: >>> Go here to download and listen to your free Omharmonics audio.
Can your body, even your blood, vibrate with love?
Love is the secret to healing and it has a higher vibration. As you know, human beings are a spiritual entity that is having a physical experience. That means, you have an inner energy (spiritual) and your body (physical) is a reflection of your inner energy.
When we are having a disconnect with our inner energy or if our inner energy is disturbed, the physical part of it, the body, starts reflecting what's underneath it. That's where illnesses start. So by connecting with and raising your inner energy to the level of love, you can heal yourself effortlessly. You just need to know how to connect with your energy and turn it around and that's what Christie Marie Sheldon is teaching in her Energetic Breakthrough Kit.
She is sharing with you her simple techniques to raise your energy vibrations, that have already helped over 30,000 people lead a healthy, peaceful and stress-free life:  >>> Download your Energetic Breakthrough Kit here (yes, it's FREE)

Discover 12 powerful energy tools you can apply instantly to raise your vibration and clear your manifesting blockages — allowing you to finally accept everything the universe sends you… from Love to Abundance…
Can your life change in just 30 days?
I know this is so cliche but what if you could change your life in just 30 days? I'm not saying you will become a millionaire and enjoy the most extraordinary life starting from Day 31.
Instead, what if you could DEDICATE THE FIRST 30 DAYS OF 2017 – to really, deeply dive into what we really want in our life and develop a vision so compelling that it's impossible for it not to manifest in your life?
According to Jon Butcher, the creator of LifeBook, if you do what I just said, you'll ensure that you'll end up with a truly BREAKTHROUGH year for 2017 and create amazing success for the REST OF YOUR LIFE. That's why he is hosting the first ever LifeBook 30-Day Challenge starting January 10th, 2017.
This is an incredible opportunity to experience The LifeBook Effect and be the author of your own life from 2017 onwards. Click here to see what I mean.>>
The Life Changing Power of Lucid Dreams
If you're not Lucid Dreaming at night, you're probably missing out. BIG TIME.

Andrew Holecek, the world famous Dream Yoga teacher is hosting a brand new Mindvalley Academy Masterclass on one of the most fascinating vehicles of personal and spiritual growth, Lucid Dreaming. Which is really cool because, some people say, Lucid Dreaming is the ultimate tool for CREATIVITY, INTUITION, HEALING, SELF-REALIZATION and even having lots and lots of fun. If you're pursuing any of these things, you must absolutely check this training out. Because this might be the shortcut you've been subconsciously looking for, for years. All the details are here.
These are the Lucid Dreaming techniques that… if you had gotten them a year ago… would have resulted in you having crazy real, HD quality lucid dreams every night.
If you've been wanting to get started in Lucid Dreaming but didn't know where to start, this masterclass will show you the best way. Andrew Holecek distills down more than 40 years of his study on Lucid Dreams into a jam-packed one-hour training session that you can immediately put to use. You can find all the details by clicking this link.
The keys to your sexual superstardom…
One of the most profound ways in which anyone can discover the power of your sexual energy is through multiple orgasms. It puts you in an "abundance" mindset about sexual experiences. It's like suddenly discovering a gold mine in your backyard that never runs out of gold. Multiple orgasms, especially for men, can be life-changing.
Unfortunately, the biggest barrier to multiple orgasms is the modern cultural programming about sex. One easy way to bypass this barrier is by embracing the sexual practices of the ancient civilizations, mainly tantric practices. Its simplicity may be a turn-off for you at first, but if you keep at it long enough…
… you'll discover an entirely new world of sensuality.
That's why I'm excited to send you an invitation to a brand-new Masterclass on Tantra: The Art Of Sacred Sexuality at Mindvalley Academy. Click here to join for FREE >>
You'll learn directly from the internationally renowned Sex Expert and Relationship Guru, Psalm Isadora, who is the star of Playboy TV's reality show Cougar Club and founder of global sex coaching program Urban Kama Sutra. Full details here >>
This class may not turn you into a master practitioner of 4-hour-long marathon love-making. But… if you're having good sex, it might turn it into mind-blowing. Or if you're tired of faking orgasms, it will give you an experience of a real climax. Heck, it can even unleash your full potential in life. So join Psalm Isadora in this Masterclass for an experience of a lifetime.  It could quite literally be the best thing that has ever happened to you. Click here >>
Undo The 8 Spiritual Blocks That Keep Spiritual People From Becoming Truly Wealthy

If you struggle with the limiting belief that being both financially successful and a good, spiritual person are mutually exclusive…Then congratulations, your battle is about to end.
T. Harv Eker is going to help you undo the mental shackles holding you (and your wallet) back in his brand new masterclass:  Register for the free Masterclass HERE >>>
Who is this gentlemen and WHY do I trust him? (and why you should too) T. Harv Eker went from zero to a millionaire in only two-and-a-half years… using the exact principles you are about to learn. He is now the author of the #1 New York Times bestseller Secrets of The Millionaire Mind and creator of the globally successful Millionaire Mind Intensive seminars.
During his 12 years of struggle, he vowed that should he ever get rich, he would help others do the same.  And now he's keeping his promise by helping you – and the other over 1.5 million people he has already helped to move closer to their goal of true financial freedom.
In this brand new masterclass, Harv will reveal – for the very first time – the 8 Millionaire Blocks that stop spiritual people from becoming truly wealthy: Register for the free Masterclass HERE >>> Trust me, this isn't something you want to miss.
Save